Egyptian, Greek naval forces conduct naval training in the Mediterranean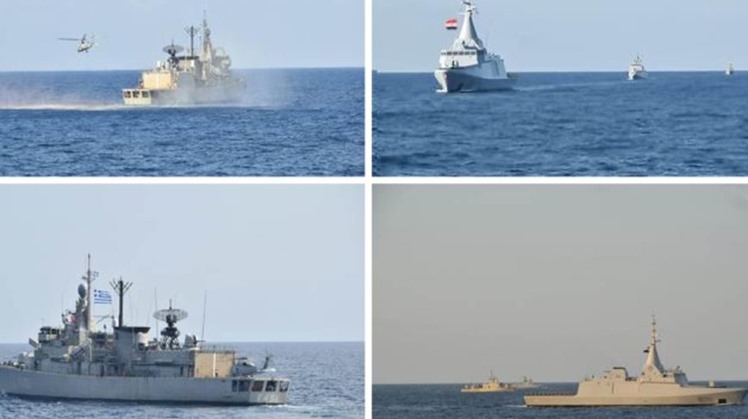 Tue, Dec. 1, 2020
CAIRO – 1 December 2020: On their way to the homeland from Russia, units of the Egyptian and Greek naval forces carried out joint maritime training with Greek forces in the Mediterranean, said the Egyptian Ministry of Defense in a statement on Monday.

The joint military exercises were conducted in light of enhancing and supporting military cooperation relations, transfer and exchange of experiences between both countries, the statement said.

On November 16, 2020, A number of naval vessels of the Egyptian Armed Forces left the Alexandria Naval Base and headed to the Black Sea where a joint Egyptian-Russian naval training (Friendship Bridge-3) conducted between both countries.