Egypt's FM heads to New York for UNGA preparatory meetings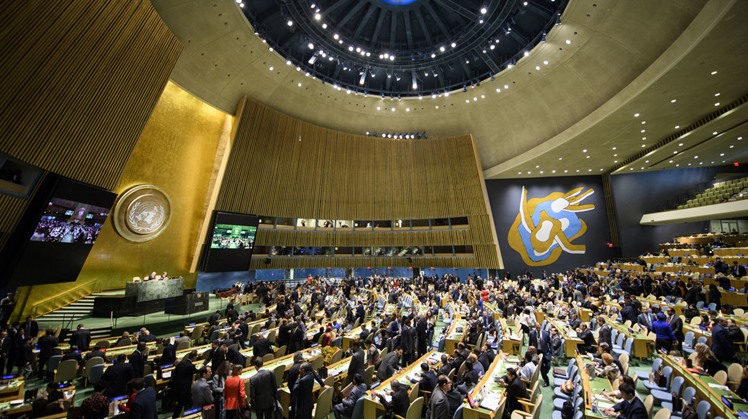 Thu, Sep. 19, 2019
CAIRO - 19 September 2019: Egypt's Foreign Minister Sameh Shoukry left on Thursday for New York to prepare for the participation of President Abdel Fatah al-Sisi in the 74th session of the UN General Assembly (UNGA) high level meetings.

According to a statement issued by the Foreign Ministry spokesperson Ahmed Hafez, President Sisi will be among the first heads of state to address the high-level public debates that will begin on September 24.

The Egyptian participation in the UNGA session will reflect the country's important role in the UN bodies along with its regional role in all relevant issues.

During his visit to the U.S., President Sisi is expected to hold a number of meetings with his counterparts and UN officials to discuss means of developing cooperation and tackle issues of common interest.

The president will also take part in a set of important meetings to expound the Egyptian vision regarding a set of regional and international issues, the statement added.