US Charge d'Affaires on Arish attack: USA support to Egypt in its fight against terrorism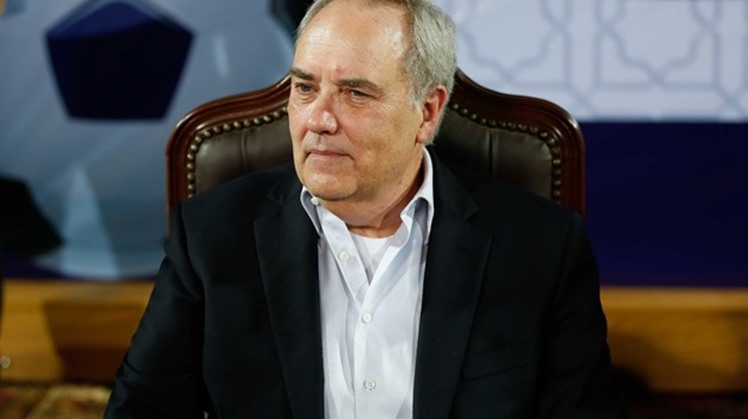 Sun, Jun. 9, 2019
CAIRO – 9 June 2019: The Chief of Mission and Chargé d'Affaires of the United States in Egypt, Thomas Goldberger asserted US's support to Egypt in its fight against terrorism, condemning the deadly attack that hit Arish on the first day of Eid al-Fitr, according to his tweet on Sunday.

Goldberger wrote a tweet saying that the murderous attack that claimed lives of police conscripts and officers "is another example of the vicious terrorism to which Egypt has been subjected."

At dawn on Wednesday, terrorist elements opened fire at a security checkpoint in Arish, North Sinai. They were under siege by security forces. The fire exchange left 14 terrorists killed, and 14 machine guns, 3 detonators, and explosive belts were confiscated.

The Islamic State (IS) terrorist group claimed responsibility for the attack.

Ministry of Interior said in a press statement Thursday that it has managed to locate the suspects involved in Arish checkpoint attack on Wednesday. The statement said that the security forces traced the perpetrators and found them residing in an abandoned house in a wasteland near Arish police station.

Security forces managed Friday to hunt down and neutralize eight terrorists who immediately started a heavy shootout after being ambushed in an olive farm in the desert area in Obour district southern al-Arish City. Five machine weapons, an explosives device and two suicide belts were found in the terrorists' possession.

Egypt security forces have been on high alert to hunt down terrorists responsible for the killing of eight police officers in a checkpoint in northern Sinai.

A number of Arab countries condemned the terrorist attack; President Sisi, who has announced war against terrorism even before he assumed post as president in 2014, said in May that the "war against terrorism did not and will not end before we retaliate for every martyr who died for the sake of their homeland."