American Congressman, Guy Reschenthaler, hails U.S.-Egypt strategic partnership in combatting ISIS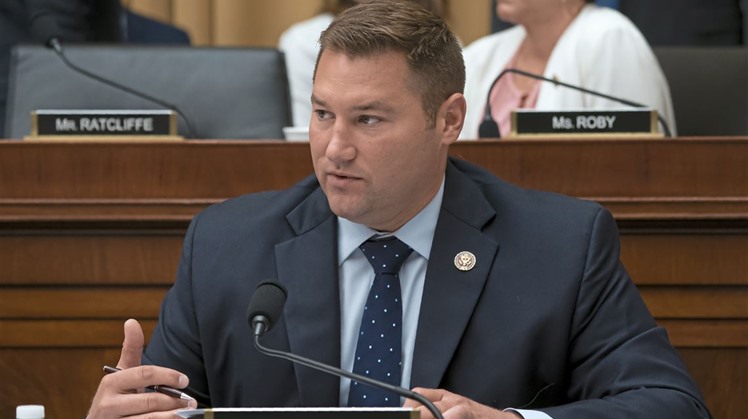 Sun, Aug. 15, 2021
CAIRO, 15 August 2021: American Congressman, politician, attorney, judge, and Navy veteran, Guy Reschenthaler, hailed on Wednesday, August 11, the U.S.-Egypt strategic partnership in combatting ISIS.

"The U.S.-Egypt strategic partnership is critical to combatting ISIS, countering adversary threats in the Mediterranean Sea, and supporting our ally Israel. As a Navy veteran. I'm proud to see the U.S. and Egypt working together next month to promote stability in the Middle East," he tweeted.

Since assuming office, President Sisi and US president Joe Biden maintained a cooperative relation in all aspects.

Their first phone call took place between the two officials last May, to discuss the escalations between Palestinians and Israelis which killed more than 230 Palestinians including children and women and causing hundreds of injuries. President Biden strongly supported the Egyption-brokered ceasefire in the strip that stopped 11 days of violence.

Sisi and Biden agreed then on continuing regular coordination, exchanging visions and enhancing fruitful coordination between the relevant authorities from both countries.

Biden voiced appreciation for Sisi's tireless efforts along with other parties to achieve security and stability in the whole region, hailing these efforts as wise and balanced.

Shortly later, both officials had another phone call discussing the latest development of the controversial Grand Ethiopian Renaissance Dam (GERD) and the bilateral relations according to Presidency Spokesperson Bassam Radi.

On his official Twitter account, President Sisi said that it was a pleasure to have such a call with President Biden, saying that the phone discussion was characterized by understanding and credibility in all matters of mutual concern.

Late in May, Antony Blinken, the US Secretary of State, made a visit to Cairo, where he met with Sisi. The Egyptian President said he and Blinken emphasized the role of the Egypt-US partnership in promoting security and stability across the Middle East.