Egypt's FM discusses Gaza in a phone call with U.S. Secretary of State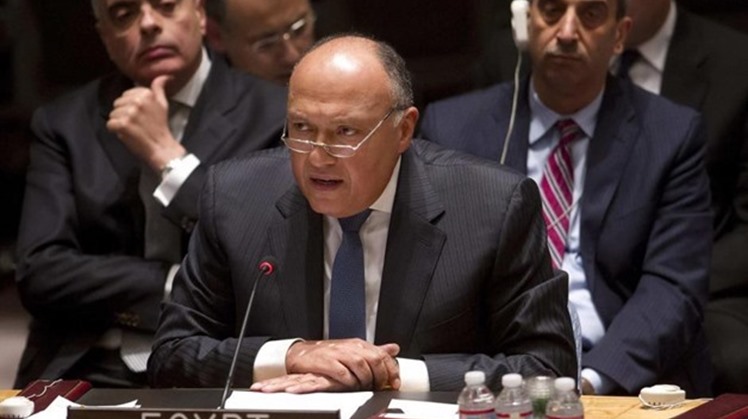 Mon, May. 17, 2021
CAIRO, 17 May 2021: Egyptian Foreign Minister Sameh Shoukry discussed the violence the ongoing violence in Israel, West Bank, and Gaza in a phone call with U.S. Secretary of State Antony Blinken on Sunday.

The Egyptian Foreign Ministry said in a statement that the two ministers agreed on "the importance of working to reach an immediate ceasefire between the two sides, and they also agreed to continue coordination in the bilateral framework, as well as in regional and international ones, regarding what is in the interest of the Palestinian people and reaching a ceasefire."

On the other hand, the secretary wrote on his Twitter account, "Spoke today with Egyptian Foreign Minister Shoukry to discuss the ongoing violence in Israel, West Bank, and Gaza. All parties need to deescalate tensions – the violence must end immediately."



Three days ago, Egypt declared the state of readiness in three hospitals in a number of hospitals to treat the injured Palestinians who were wounded by the Israeli aggression in the Gaza Strip.

The Egyptian Authority for Public Health declared on Friday the state of readiness in three hospitals in North Sinai, including the Ismailia Medical Complex, Abu Khalifa Hospital, and June 30 Hospital, the authority said in a statement. It added that the Eid al Fitr vacation was suspended for the medical staff in the hospitals.

The hospitals have enough blood bags and a medicine supply, in cooperation with the Ministry of Health.

Meanwhile, the Curative Care Sector at the Ministry of Health issued an order to send a number of medical personnel to hospitals in North Sinai (Bir El Abd hospital, Public Arish Hospital, and Sheikh Zuweid hospital) after declaring the state of emergency for receiving the Palestinians who were injured in Israeli shelling.

Shelling and airstrikes by the Israeli army against Gaza Strip since May 10 incurred 145 deaths, and 1,100 injuries, including 38 serious ones. Victims include 41 children while there are 313 children and 206 women among the injured, according to the Palestinian TV on Sunday.

The strikes also caused the destruction of more than 200 residential units and 31 educational establishments, including schools, colleges, and vocational training centers so as hundreds of families fled from the North to the South.