USAID Mission Director Leslie Reed: Egypt, U.S. reaping impact of 100 years of strategic relations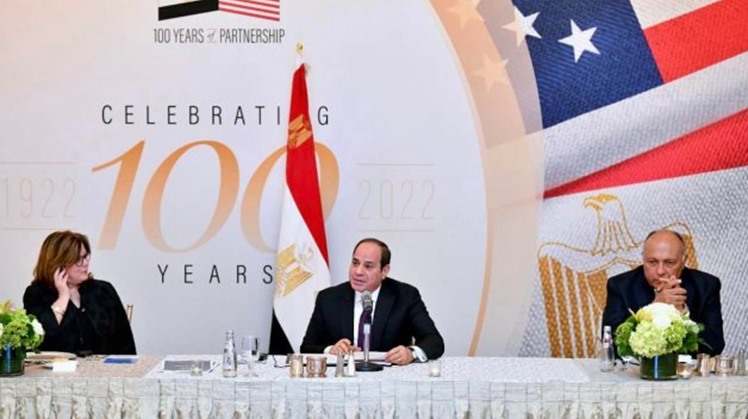 Tue, Jan. 10, 2023
CAIRO – 9 January 2023: Egypt and the US celebrates 100 years of strategic and continues cooperation, Leslie Reed USAID Mission Director for Egypt said during participating at the National Alliance for Civil Development Work (NACDW) conference.

She added in her speech that both countries "are currently reaping the impact of strategic cooperation, especially in the recent consequences of the Russian-Ukrainian war."

She noted that USAID works closely with the government and civil society to control poverty, achieve growth and provide different services to Egyptians.

Reed added that USAID also provided health services to families, children and pregnant women.

"We provided a total cost of 1.7 million investments to Egyptians and worked closely with the privet sector in Egypt." Reed said

She also said that the United States supported 10,000 entrepreneurs in Egypt during the last period. "40% of Egyptians are 'youth', and therefore entrepreneurship opportunities are among the promising opportunities in Egypt"

"We have pumped $50 million to protect coral reefs on the shores of the Red Sea in Egypt, which is important for achieving sustainable economic growth," USAID Mission Director said.

She said that safety and security are two sides of the same coin, and this is what urged USAID participate in setting sustainable development goals and participating in many initiatives in Egypt.

The American official added that the Egyptian government has also sought to achieve the goals of sustainable development during the past period and stressed the importance of including people with disabilities in economic activities.

She concluded het speech confirming that "Egypt is a good and rich country that has many success models". "If we can raise the Egyptian farmer's potentials and abilities, I think they will achieve a lot", USAID Mission Director said.

Egypt's President Abdel Fattah Al Sisi thanked on Monday workers at the National Alliance for Civil Development Work [NACDW] conference along with all civil organizations in Egypt.

During attending the NACDW conference, Sisi expressed his happiness with the examples that was presented for small projects in different governorates.

In his statements Sisi urged Egyptians to listen to the government regarding all data and information especially economically.Sisi arrived Monday morning to the National Alliance for Civil Development Work (NACDW) conference.

Presidential Spokesman Bassam Radi said the alliance plays a pivotal role in the state's development process and supports social protection networks mechanisms.

The alliance is integrating its work with the efforts being exerted by the State and the private sector to realize social development and upgrade services, the spokesman added.

He said the alliance was launched in March 2022 with the participation of members of key development and civil work associations in Egypt to serve social development work.