Saudi King Receives Congratulatory Message From Egypt's President on National Day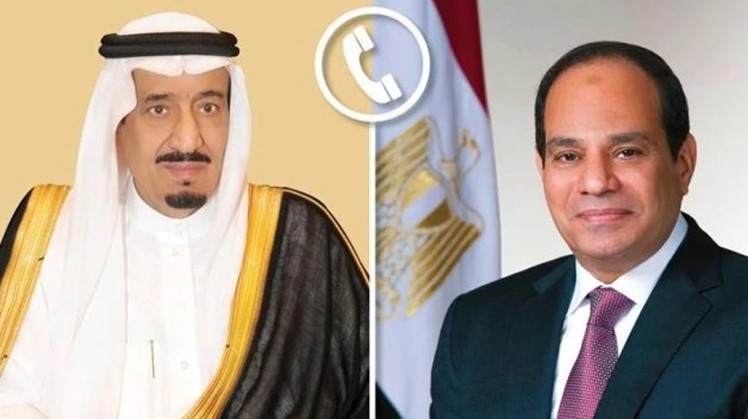 Sat, Sep. 23, 2023
Egypt's President Abdel Fattah El-Sisi has sent a message of congratulations to King Salman bin Abdulaziz of Saudi Arabia on the Kingdom's 93rd national day.

Sisi also dispatched Presidential Secretary Abdel Aziz Al-Sherif to Saudi Arabia's Embassy in Cairo to extend congratulations on the occasion.

Saudi Arabia will celebrate its 93rd national day on Saturday.

The Kingdom celebrates the day annually on 23 September to commemorate the unification of Saudi Arabia and its founding by late King Abdul Aziz bin Abdul Rahman Al-Saud in 1932.

On 19 September of that year, a royal decree was issued to declare unifying all parts of the modern Saudi state under the name of the Kingdom of Saudi Arabia.