Head of Libya's Presidential Council Appreciates President Sisi's Support for Tripoli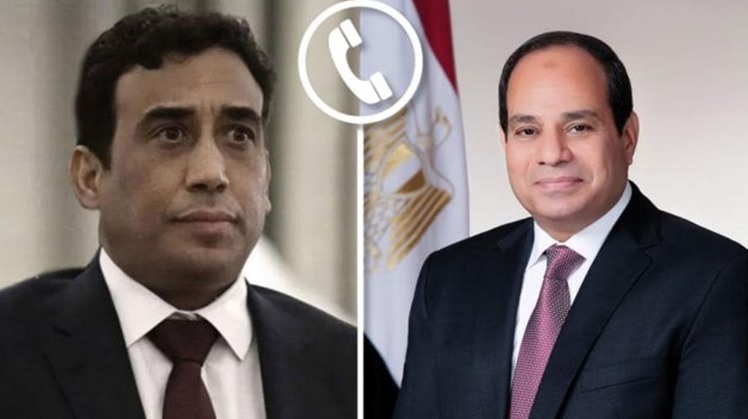 Tue, Sep. 12, 2023
President Abdel Fattah El Sisi received a phone call, Tuesday from President of the Libyan Presidential Council Mohamed Al-Menfi to express his appreciation for the Egyptian efforts supporting his country in the wake of 'storm Daniel' repercussions.

Spokesperson for the Egyptian Presidency stated that President El Sisi affirmed Egypt's full solidarity with the brotherly people of Libya in the face of the repercussions of Storm Daniel.

He also stressed that Egypt will spare no effort in supporting the Libyan brothers and providing all forms of relief and support to them. President El Sisi extended his sincere condolences, on his behalf and on behalf of the Egyptian people, over the victims in Libya.

Al Menfi expressed the Libyan government and people's appreciation for the Egyptian support. In this regard, he praised the tireless efforts made by Egypt to support Libya in facing this unprecedented crisis, and the directives of President Abdel Fattah El Sisi to the Egyptian Armed Forces to provide immediate support, including relief crews, rescue equipment, and shelters for those affected, given the historical fraternal relations between the two countries and peoples.