Senegalese President praises Egypt's support to his country during his AU chairmanship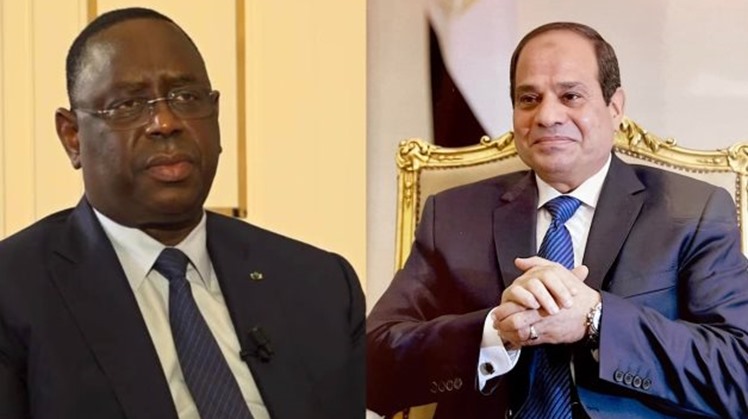 Mon, Jan. 23, 2023
CAIRO – 23 January 2023: In a phone call with Egyptian President Abdel Fattah El-Sisi on Monday, Senegalese President Macky Sall hailed Egypt's support to Senegal during his chairmanship of the African Union (AU) over 2022.

Sall said the Egyptian support to all aspects of continental work during his chairmanship of the AU has reflected Egypt's keenness under Sisi to prioritize the joint interests of the African nations and find solutions to the issues and crises facing the continent, the Egyptian Presidency said in a statement.

Sisi congratulated Sall on the successful presidency of the AU last year amid the various regional and international challenges, which had great repercussions at the political, economic, and social levels in Africa.