Ivanka Trump 'explores wonders of Luxor' with her family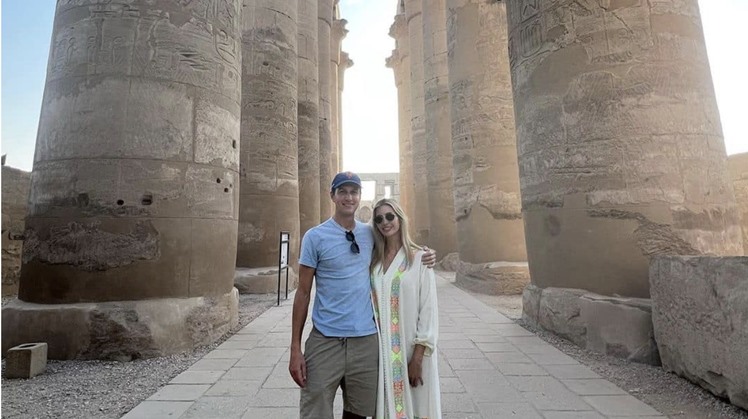 Thu, Nov. 24, 2022
Ivanka Trump, daughter of the former US President Donald Trump, posted several photos of her visit to Luxor along with her family on her Facebook account, Wednesday.

She wrote that they are "exploring the wonders of Luxor, one of the oldest inhabited cities in the world!"

On Monday, Ivanka visited the Giza Pyramids with her family.

"So special to explore the beauty of Egypt for the first time with my family!" she said on her Instagram account, posting here photos while she was riding a camel. She also posted a photo while she standing near to the Giza Pyramids!

On 10 April 2019, the former US President Donald Trump's Advisor, Ivanka Trump, praised Egypt's reform program for women empowerment implemented under the patronage of President Abdel Fatah al-Sisi, expressing support for these efforts.

This came during her meeting with President Sisi at his residence in Blair House in Washington, according to a statement issued by presidential spokesperson Bassam Radi.