Sisi attends Egyptian Armed Forces celebrations of 6th of October War victory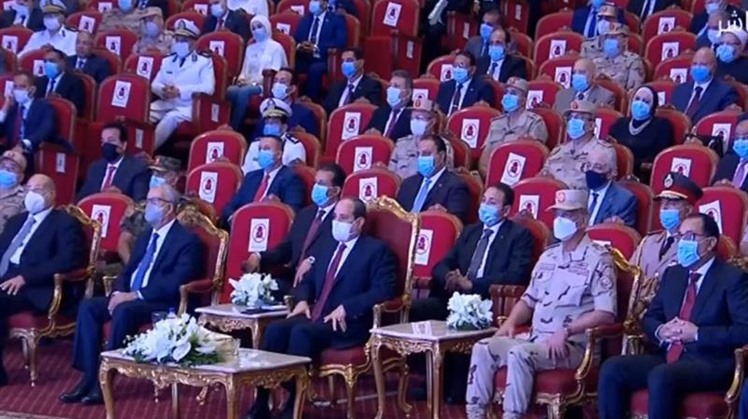 Wed, Oct. 6, 2021
CAIRO, 6 October 2021: Egypt's President Abdel-Fattah El-Sisi attended on Wednesday a cultural symposium titled "October 1973 - Crossing to the Future", which was organised by the Armed Forces as part of celebrations of the 48th anniversary of the October War victory.

Sisi began the symposium by acknowledging the contributions of Lieutenant General Abd-Rab El-Naby Hafez, the former Chief of Staff of the Egyptian Armed Forces (1981-1983) and one of the army commanders in the October War in 1973.

On Tuesday, Sisi laid wreaths at the Unknown Soldier Memorial as well as at the graves of former presidents Gamal Abdel-Nasser and Anwar El-Sadat as part of the celebrations of the 48th anniversary of the 6 October War victory.