Egypt's President Sisi holds bilateral discussion with Qatar's Emir Sheikh Tamim in Baghdad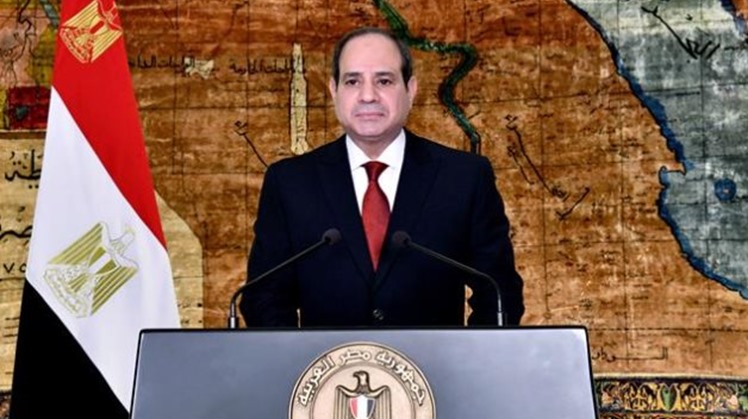 Sat, Aug. 28, 2021
CAIRO - 28 August 2021:Egypt's President Abdel-Fattah El-Sisi held a bilateral discussion with Qatar's Sheikh Tamim bin Hamad Al Thani on Saturday in Baghdad on the sidelines of the "Baghdad Cooperation and Partnership' conference, Presidential Spokesman Bassam Rady said in a statement.

This meeting came after four years of cutting ties between Egypt and Qatar in 2017

On June 15, 2021, President Abdel Fattah el-Sisi sent an invitation to Prince Tamim to visit Egypt at the earliest opportunity, according to a Tuesday statement by the Egyptian Ministry of Foreign Affairs. The invitation was sent by Egyptian Foreign Minister Sameh Shoukry in Doha.

On June 5, 2017, Egypt and three other Gulf States (Saudi Arabia, the UAE, and Bahrain) decided to cut ties with the oil-rich state of Qatar over accusations of funding terrorism and harboring extremists and wanted-terrorists; charges which Qatar has denied. Early January 2021, the Arab countries ended their boycott with Qatar, after signing Al Ola Agreement at the 41st Summit of the Gulf Cooperation Council (GCC).

In June 2021, President Sisi appointed Amr El-Sherbini as ambassador extraordinary and plenipotentiary to Qatar, while the Qatari Emir appointed Salem bin Mubarak bin Shafi Al Shafi as an Ambassador Extraordinary and Plenipotentiary to the Arab Republic of Egypt in July 2021.