Japanese FM hails Egypt's 'major role' in achieving ceasefire between Palestinians, Israel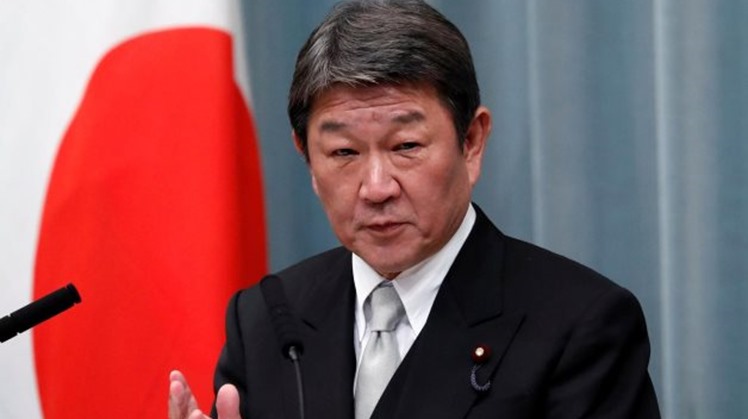 Mon, Jun. 7, 2021
CAIRO – 7 July 2021: Japanese counterpart Toshimitsu Motegi expressed his deep appreciation towards Egypt's "major role" in achieving ceasefire agreement between the Palestinian factions and Israel, in telephone conversations with Egyptian Foreign Minister Sameh Shoukry.



According to a statement by the Japanese embassy in Cairo, "the two ministers exchanged views on the current situation between Palestine and Israel, where Minister Motegi stated that Japan will take an active role, including rapid response to emergency aid needs in Gaza, foremost of which is the emergency grant of up to $10 million identified this week.



Accordingly, with regard to the issue of peace in the Middle East, Minister Motegi expressed that Japan supports the principle of the "two-state solution," and expressed his willingness to continue to work on building trust between the concerned parties through Japan's efforts such as the concept of the "corridor of peace and prosperity."



In response, Egyptian Foreign Minister Sameh Shoukry expressed his appreciation for Japan's emergency humanitarian aid to Gaza, as well as Japan's efforts in dealing with the issue of peace in the Middle East. Shoukry also expressed his desire to cooperate with Japan for the long-term stability of Gaza and the region as a whole.



After the two Ministers shared their views of recognizing the need to work from all sides, and on all axes in order to build confidence between Israel and the Palestinians, they also agreed to continue working closely together, including further strengthening of the bilateral relations between the two countries.