Egypt's Sisi congratulates Benin's President Talon on re-election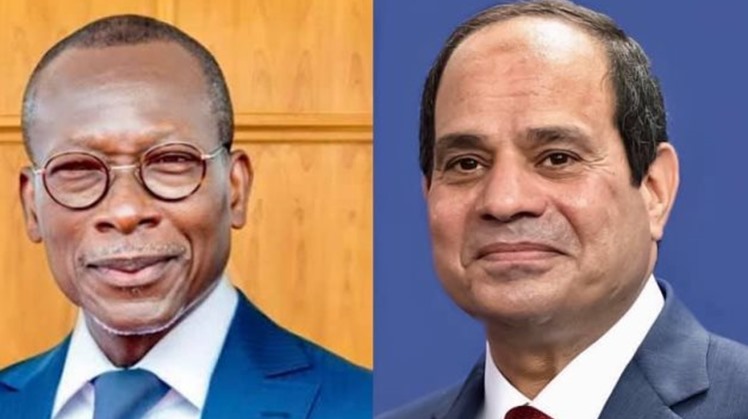 Thu, Jun. 3, 2021
CAIRO – 3 June 2021: Egyptian President Abdel Fattah El-Sisi on Wednesday congratulated Patrice Talon on re-election as Benin's president, highlighting the special relations between the two countries.

Talon was re-elected to a second five-year term in April as he won 86 percent of votes against his rivals.

As Sisi made a phone call with Talon, the latter paid tribute to the Egyptian people and leadership for the continuous support Egypt has provided to his country to achieve Benin's development aspirations, the Egyptian Presidency said in a statement.

Talon affirmed that there are broad prospects for developing the relations with Egypt and boosting cooperation between the two countries in various fields.

Benin's president hailed the continuous progress witnessed by the bilateral relations between Egypt and Benin.

Sisi affirmed Egypt's keenness to work on enhancing the cooperation with Benin in various fields, especially in the infrastructure and energy projects as well as in countering terrorism and piracy in West Africa.

Sisi and Talon during the phone call discussed developments of a number of regional issues of mutual concern.

The Egyptian president expressed aspiration to continue coordination with Benin's president on issues related to security, stability and development in Africa.

Talon praised the political will and the clear vision Egypt has adopted to boost the joint African work and achieve the development goals in the continent.