Population Council releases study on combating sexual harassment in Cairo's informal areas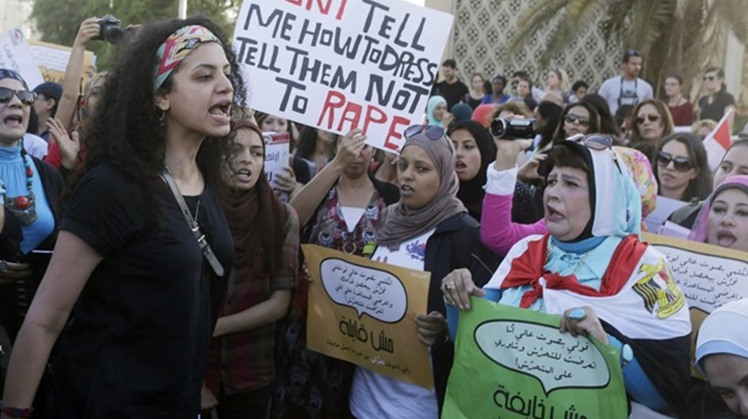 Sun, Oct. 4, 2020
CAIRO - 4 October 2020: A study on understanding and combating sexual harassment in informal areas in Cairo was published by the Population Council, a New York-based NGO.

The study "Creating Safer Spaces for Women in Informal Greater Cairo" presented an intervention design, focusing on the areas of Ard El-Lewa and Arab Ghoneim in Greater Cairo, which is comprised of the Cairo, Giza, and Qalioubiya governorates, according to Ahram Online website.

The intervention model stresses the importance of legal awareness among youths on report mechanisms as well as complaint-receiving methods. The study involves males, parents, and the community (schools and youth centres) in the anti-assault strategy.

Statistics show that 12 million people, or 38 percent of urban residents, live in 1,221 informal or poor districts in Egypt. Forty percent of women aged between 13 and 35 have been physically or verbally assaulted on Egypt's streets and in public transport modes. In informal, urban, and rural areas the assault was reported at 61.6 percent, 47.7 percent, and 32.6 percent, respectively.

The study found that "interactive activities (theatre play and self-defence training) have a stronger influence on young men and women [and] multilevel interventions have a stronger impact in changing trends and behaviours in society."

The intervention design also raises awareness among parents on how to deal with their children who are victims or culprits of sexual assault.

The study, targeting the age group 13-29, was funded by Canada's International Development Research Centre and conducted in coordination with the Egypt-based Women and Society Association and the Youth of Today Association.

Egypt has been cracking down on sex offenders, arresting several suspects accused on social media of being sexual predators, one of the most recent being the serial rapist Ahmed Bassam Zaki.

In July, Egypt's cabinet approved a bill proposed by the justice ministry to keep the identity of sex crime victims confidential. According to the law, the identities of the victims of sexual crimes are not to be publicly disclosed, and can only be revealed to the court and to defendants upon request.

In 2014, Egypt designated sexual harassment as a crime punishable by law, said Nahla Abdel-Tawab, director of the Egypt office of the Population Council in a press release.

The law imposes jail terms of no less than six months, and/or fines of EGP 3,000 to EGP 5,000 ($419 to $700) on those found guilty of sexual harassment.

Abdel-Tawab said since the law has come into force, a small number of harassers have been tried because women rarely report cases of sexual assault. She said the fear of stigma and the misconception that reporting harassment is ineffective are the reasons few women report being sexually abused.

Abeer Salem, head of research at the Egypt office of the Population Council, said policies and programme should focus on fighting social and sexual violence and creating safer and more inclusive spaces for girls.

Social awareness is crucial to effect change and terminate all kinds of violence against women, said Fatma Khafagi, a social expert.

The community should participate to find a radical solution to the sexual harassment of women in public places, she added, stressing that such traumatic incidents affect the development of girls, their education, and work.