Egypt to host PSA Women's World Championships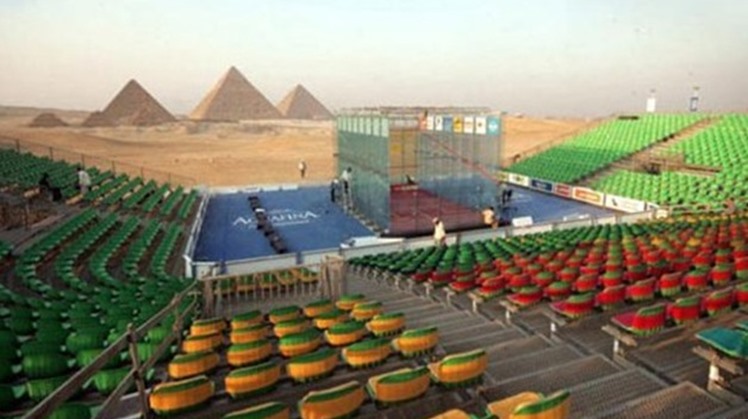 Thu, Mar. 7, 2019
CAIRO – 6 March 2019: Egypt is announced on Wednesday to host the 2019/20 Women's World Championships for the fourth time in history.

The Professional Squash Association (PSA) stated that this tournament will take place in the area of the Great Pyramids of Giza. The tournament earlier took place in Sharm El-Sheikh in 2010, in Cairo in 2014 and in El-Gouna in 2016.

Egyptian players lost the final twice when the tournament was hosted in Egypt; Omneya Abdel Kawy lost the title in 2010 after losing to Malaysian champion Nicol David, while Raneem el-Weleily lost to the Malaysian champion in 2014.

The only Egyptian success was in 2016 when Nour el-Sherbini won the title after defeating Raneem el- Weleily at the final.

On Sunday, Egypt won the fourth title in history and the third victory by Egyptian squash legend, Nour el-Sherbini.

Sherbini is the youngest player to win the world title three times and she is the fifth player to make this achievement.