Egypt's Sisi inspects construction of road projects in Egyptian capital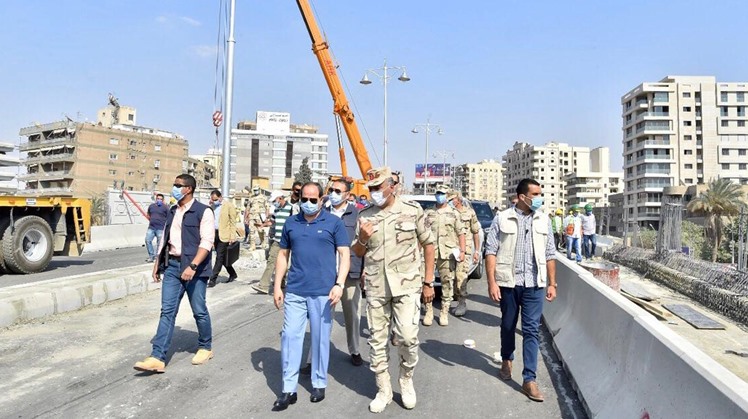 Thu, May. 28, 2020
CAIRO – 28 May 2020: Egypt's President Abdel Fattah El Sisi on Wednesday has inspected construction work in some road and bridge projects in eastern Cairo, the Presidency said in a statement, including projects at the main streets of Salah Salem and Abbas Al-Akkad.

Sisi has been keen to listen to the opinions of the workers in these projects and make sure the work goes as it should, Presidential Spokesman Bassam Radi said.

During his tour, he urged commitment to the time plan for completing the projects and raising efficiency while applying the best safety and security standards.

The Health Ministry said in its daily briefing on Tuesday that 789 people have tested positive for coronavirus in Egypt recently, bringing the total number of cases to 18,756.

The ministry also reported 14 deaths due to the novel virus, bringing the total number to 797.

Also, the test results of 5,606 people turned from positive to negative, the ministry said, including 5,027 people who totally recovered. It added that 127 patients left hospitals.