Flights to be operated on May 1 to bring home Egyptians stuck in China, Ukraine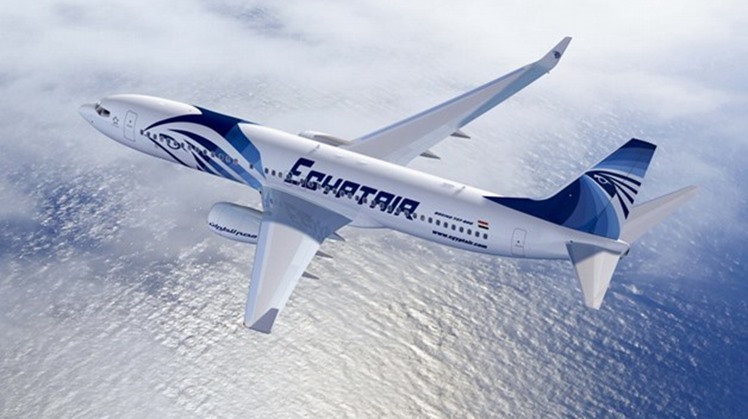 Mon, Apr. 27, 2020
CAIRO – 27 April 2020: Sources at the Ministry of Civil Aviation told Al Watan newspaper that EgyptAir and Air Cairo will operate on May 1 exceptional flights to, respectively, China's Gwangju city, and the Ukrainian capital, Kyiv, to bring home stranded Egyptians.

Both flights come within the second batch of exceptional flights to bring home Egyptians stuck abroad because of COVID-19 outbreak, and aviation suspension. The Ministry of Civil Aviation, in coordination with the ministries of immigration and foreign affairs, is operating 22 flights from April 21 until May 5 for that purpose.

The ministry resumed on April 21 exceptional flights to bring home Egyptians stuck abroad starting with Lebanon, of which, nine are landing in Marsa Alam, including flights that will take off on April 30 from Maldives, and Kenya-Ethiopia.

President Abdel Fattah el-Sisi noted last week that around 3,500 Egyptians are still stranded abroad over coronavirus, affirming that authorities are committed to bringing them back despite "hard circumstances."

Aviation suspension in Egypt began on March 19, excluding domestic and cargo flights from the suspension. Also, tourists who had arrived before the date were allowed to complete their program, and leave on the scheduled dates.

A number of tourists requested to remain in Egypt as COVID-19 outbreak took its toll on their countries. Hence, Egyptian authorities approved as long as they go through coronavirus tests, instructing the travel agencies to ensure the visitors' visas duration is extended by the Ministry of Interior, and informing their respective countries of their desire.