WHO Director-General lauds Sisi's commitment, efforts on curbing COVID-19 spread in Egypt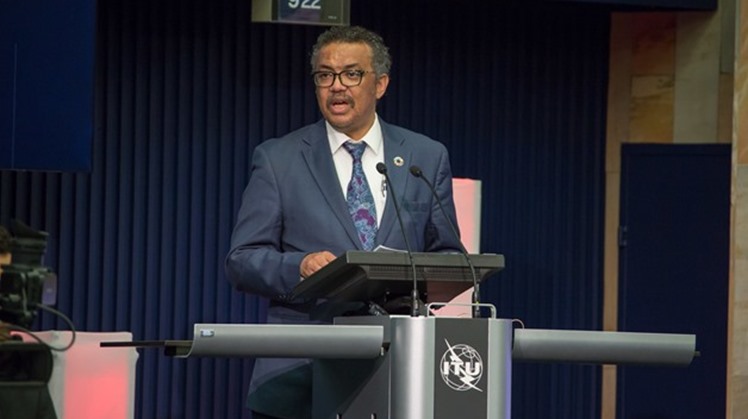 Fri, Apr. 3, 2020
CAIRO - 3 April 2020: World Health Organization (WHO) Director-General Tedros Adhanom Ghebreyesus thanked Egypt's President Abdel Fattah el-Sisi for the latter's strong commitment and efforts to curb the spread of the novel Coronavirus (COVID-19) pandemic.

On his official Twitter account, Ghebreyesus praised President Sisi's leadership and "wide-range support" to the affected Egyptian people, retweeting Egypt Today's post on Sisi's declaration of covering the costs of quarantine for Egyptians evacuated from abroad due to the pandemic at Tahya Misr Fund's expense.




Sisi signed this declaration on April 1, 2020, one day after many Egyptian nationals who arrived from Britain and Kuwait refused to be quarantined for 14 days at their expense.

All arrivals from abroad will be quarantined for 14-28 days, according to the latest measures announced by the Cabinet. Hundreds of Egyptian expatriates returned home from many countries including the United Kingdom, the United States of America, some European countries, and other Arab states.

Egyptian Cabinet spokesman Nader Saad on Tuesday said citizens abroad would not be allowed to fly to Egypt unless they sign a quarantine commitment letter, meaning that it is compulsory. The remarks were made after citizens coming from Kuwait refused to be quarantined at their expense.

Since mid-March, the Egyptian government has taken gradual steps in dealing with the coronavirus spread, starting with suspending schools and universities. It also suspended the international flights until mid-April.

Furthermore, a partial two-week curfew was imposed on March 24, 2020, while all restaurants, cafes, cafeterias, casinos, night clubs, bars, shopping centers (malls), and other local shops shut down completely until April 14, 2020.

Additionally, the Ministry of Awqaf [Endowment] extended the closure of the mosques and the places of worship nationwide until further notice.

Egyptian Prime Minister Mustafa Madbouli on Thursday said the world has recorded a million COVID-19 cases, including around 850 cases in Egypt.

This raises the official number announced by the Health Ministry on Wednesday evening by about 71 cases, making it the largest daily toll announced by the northeastern African country so far.

As yet, the global cases infected with the virus reached more than one million people and 54,198 deaths were reported, while the recovered cases rose to 219,835. On March 10, 2020, the virus was announced a global pandemic by the WHO.