Egypt's FM hands over message to Tanzanian president on GERD file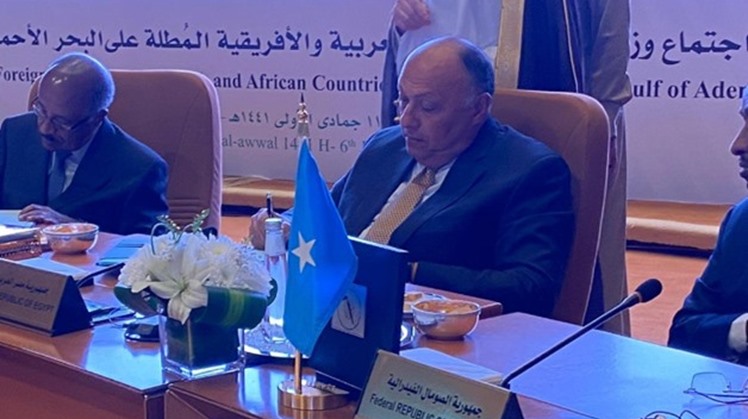 Sun, Mar. 22, 2020
CAIRO, 22 March 2020: Egypt's Foreign Minister Sameh Shoukry on Thursday handed over a message from President Abdel Fattah El Sisi to President John Joseph Pombe Magufuli of Tanzania on the latest developments of the Grand Ethiopian Renaissance Dam (GERD) file.

Tanzanian Foreign Minister Palamagamba Kabudi received Sisi's message during talks with Shoukry who is on a tour of some African countries including South Africa, Tanzania and Burundi to hand over messages from President Sisi to their leaders, said Foreign Ministry Spokesman Ahmed Hafez, according to state news agency, MENA.

Shoukry conveyed the greetings of president Sisi to his Tanzanian counterpart and reviewed during his talks with Tanzanian officials the latest developments in GERD talks by Egypt, Sudan and Ethiopian under the auspices of the United States and the World Bank.

The Tanzanian top diplomat voiced appreciation of Egypt's efforts and the flexibility it has shown during the US-sponsored talks to reach an agreement securing the interests of the three Nile Basin countries.

Shoukry praised the Egyptian-Tanzanian relations, reaffirming Cairo's keenness on supporting Tanzania's development efforts, Hafez concluded.