Today's events.. Omar Khairat at the Opera, & Egyptology Lecture at Bibliotheca Alexandrina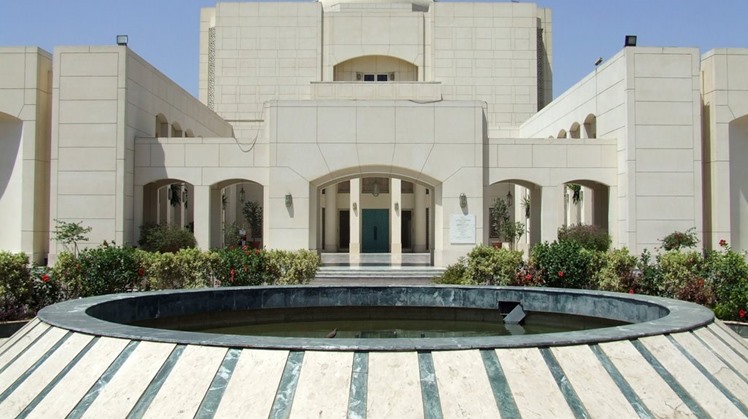 Mon, Jun. 12, 2023
Today, Monday, June 12, 2023, a number of cultural and artistic events will be held in a number of creative bodies and centers, including:

The Hanager Cinema at the Cairo Opera House will host a symposium to discuss the movie "Shailni and Ashilak", in celebration of the birthday of the late great artist Mohamed Awad, nicknamed the philosopher of comedy, at 7:00 pm, in the presence of the great director Ali Badrakhan, the film's director, and the film director Adel Awad, son of the great artist Mohamed Awad. And the young star, Jamila Awad, the granddaughter of the late Mohamed Awad, and Ahmed Mohamed Reda, son of the late great artist, Mohamed Reda, who is one of the film's heroes. The symposium is moderated by journalist and writer Gamal Abdel Nasser.

An evening and a cultural symposium will be held in the archaeological House of Al-Sinari in Sayyida Zeinab of the Bibliotheca Alexandrina in the evening on the book "Correction of the Path in Middle Ages" by Dr. Bahey El-Din Morsi, in the presence of Dr. Ahmed Zayed, Director of the Bibliotheca Alexandrina.

Al-Balad Library hosts a discussion and signing ceremony for the newly published novel "Kalb Al-Ma'mal" by Dar Al-Mahrousa for Publishing, by Dr. Ibrahim Al-Bajlati, at seven o'clock in the evening. The novel will be discussed by critic and writer Salwa Bakr and Dr. Muhammad Abdel-Dayem. The meeting will be presented and moderated by translator and editor: Muhammad Al-Sadat. .

The Bibliotheca Alexandrina is organizing, through the Antiquities Museum and the Zahi Hawass Center for Egyptology, a lecture entitled "The Societal Legacy of Ancient Egyptian Civilization in Our Contemporary Society", at 1:30 pm; In the Bibliotheca Alexandrina, the main library building, Al Shiraa Hall, the lecture is given by Prof. Dr. Gamal El Din Abdel Razek; Professor of Ancient Egyptian Language, Department of Tourist Guidance, Faculty of Tourism and Hotels, Alexandria University.

The great musician Omar Khairat will present a concert at eight in the evening, on the stage of the Grand Theater of the Egyptian Opera House, accompanied by the orchestra. Saber, The Scrooge and I, The Night of Fatima's Arrest, The Conscience of Abla Hikmat, Be Mindful of Your Mind, The Case of Uncle Ahmed, A Matter of Principle, The Second Meeting, Arifah, Execution of a Dead, Gawish, and other songs.