UNESCO organizes workshops at Prince Muhammad Ali Palace in Manial on cultural diversity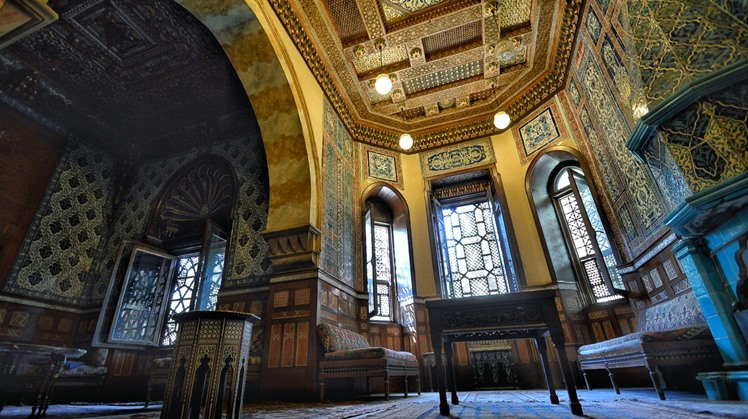 Sun, May. 21, 2023
On Sunday and Monday, May 21 and 22, UNESCO will hold a workshop on Egyptian food as an expression of cultural diversity in the Golden Hall of Prince Muhammad Ali Palace in Manial. The workshop will provide a platform for local stakeholders, researchers, policy makers and international partners to comprehensively analyze traditional food systems in Egypt and their role in Preserving agricultural biodiversity.

The workshop will include a presentation of a range of current research on longstanding traditions from prehistoric times to current practices related to the production and consumption of food as cultural heritage. This will include examining challenges and opportunities and integrating the culinary dimensions of culture into agricultural and food policies.

The two-day workshop will be structured around sessions, panel discussions and interactive activities designed to facilitate exchanges and benefit from collaborative multidisciplinary knowledge pools. Each session will ask questions aimed at promoting a holistic understanding of the interconnectedness of food as an expression of cultural diversity.

The workshop aims to enhance cross-sectoral collaboration, exchange of knowledge and innovation in striving to preserve and promote food as a culture in Egypt.

The target audience for this workshop includes: scientists and researchers from various disciplines, such as archeology, ethnography, human ecology, agroecology, ethnobotany, anthropology, cultural studies and food systems, representatives of the Ministries of Culture, Tourism, Antiquities, Social Solidarity and International Cooperation, Environment and Agriculture, experts in the conservation of local species, traditional knowledge systems and adaptation With climate change, UN agencies working in agriculture, the environment, food security and cultural heritage preservation Representatives of organizations supporting initiatives related to preserving the cultural diversity of food production and consumption Culinary professionals, food enthusiasts, chefs, food writers and culinary historians who are passionate about preserving and promoting Egypt's culinary heritage , and individuals interested in exploring the links between food, culture, and sustainability.