Today's activities... The launch of the Climate Summit in Sharm El-Sheikh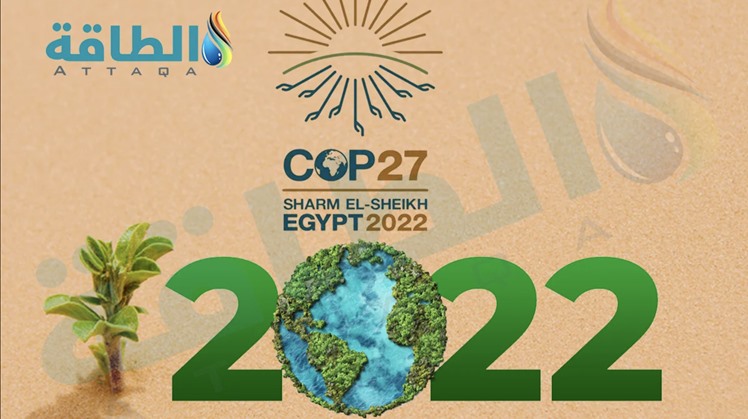 Sun, Nov. 6, 2022
Today, Sunday, November 6, 2022, a number of cultural events and activities will be held in a number of creative bodies and centers.
The COP27 Climate Summit will start in Sharm El-Sheikh and continue until November 18; To combat climate change, which many countries of the world suffer from, and to discuss many important issues and topics raised by the attendees. Topics to be discussed include the opportunity to consider the impacts of climate change in Africa, mobilizing action, and the issue of water at the top of the COP27 agenda. A number of climate-related cultural activities will be organized by the Ministry of Culture with the launch of the summit.

The Supreme Council of Culture is organizing a symposium on the limits of quotation in music technically and legally, at five in the evening, under the auspices of Dr. Nevin Al-Kilani, Minister of Culture; Dr. Hisham Azmy, Secretary-General of the Supreme Council of Culture, Dr. Hossam Lotfy, Rapporteur of the Intellectual Property Protection Committee, Dr. Rasha Tammoum, Rapporteur of the Committee for Music, Opera and Ballet, and Dr. Nahla Imam, Rapporteur of the Intangible Cultural Heritage Committee of the Supreme Council of Culture.

At seven in the evening, a symposium will be held to discuss the short story collection "Windows of Light" by the writer Mohamed Saleh Al-Bahr, issued by the Egyptian General Book Authority headed by Dr. Ahmed Bahey El-Din, in Yacoubian Building on Talaat Harb Street. The literary symposium Hana Nour. The collection includes seven short stories, occupying 120 pages of medium pieces, that take pain and loss as the main focus of its ideas.

The National Center for Theatre, Music and Folk Arts, headed by the artist Yasser Sadiq, is holding a critical symposium dealing with the theatrical show "Summoning a Guardian" at seven in the evening, in Adam Hanin Hall at the Hanager Arts Center, in the presence of the participants in the theatrical performance "Summoning a Guardian", produced by the Hanager Arts Center, led by the able artist Shadi pleasure. Dr. Wafaa Kamalo, theatrical critic, and theatrical critic Muhammad Al-Rubi will speak at the symposium, and the critical study will be directed by the theater critic Bassem Sadiq.