Major cultural events are on the doorstep, the novel forum and the most prominent Egyptian writers conference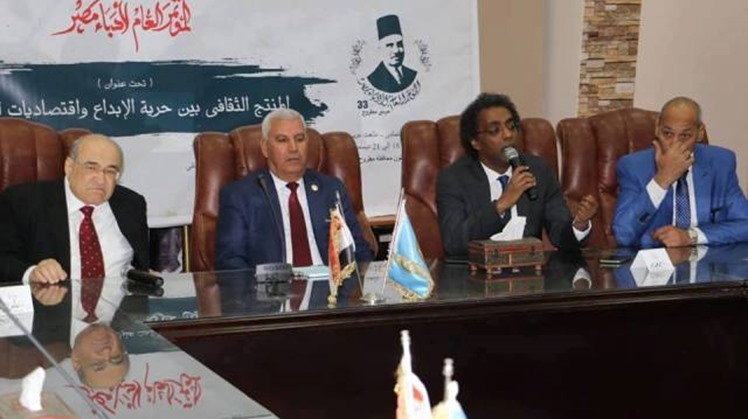 Mon, Oct. 31, 2022
The cultural circles are waiting, before the curtain falls on the current year, to hold a number of important cultural events, before the most prominent cultural wedding in Egypt, the Cairo International Book Fair, whose activities will be launched in its fifty-fourth edition, at the end of January of next year 2023, at the Center Egypt International Fairgrounds Fifth Settlement.

During the current year, many major cultural events and manifestations were held, and the year concludes with two important and exceptional events that will be held during the coming period.

Cairo Forum for Arabic Fiction
After a hiatus of more than two years, the Eighth International Forum for Arab Fiction Creativity, organized by the Supreme Council of Culture in Cairo, will be launched from November 28 to December 1, 2022; Entitled (The Arabic Novel: New Phenomena - The Course of the Late Great Critic Dr. Jaber Asfour), the forum will be held with the participation of a large number of novelists and critics from all Arab countries; Over the course of four days, the forum includes research sessions and round tables, in addition to a number of testimonial sessions for novelists from all Arab countries.

Egyptian Writers Conference
Since its last sessions in Port Said in 2019, the Egyptian Writers Conference will be held again in its thirty-fifth session, in the New Valley Governorate, headed by the great writer Mohamed Salmawy, and the Secretariat of Dr. Hamdi Suleiman. The session bears the name of the late great thinker and critic Shaker Abdel Hamid. In the second half of next December, over 4 consecutive days, the conference will include many events related to the governorate itself, in addition to honoring a number of the governorate's writers. The conference is entitled "Cultural Action, the Problem of Meaning."

youth salon
The 33rd session of the Youth Salon will start on December 25, at the Arts Palace, under the title "Art… Future Horizons." The sector's statement stated: "Art is the expressive ability to express freedom, those horizons that range between the possible and the impossible, and the future is an unreal imagination. Realistically, art here is a tool of attrition.