Bait Al-Sinari organizes a seminar on contemporary papyri.. Thursday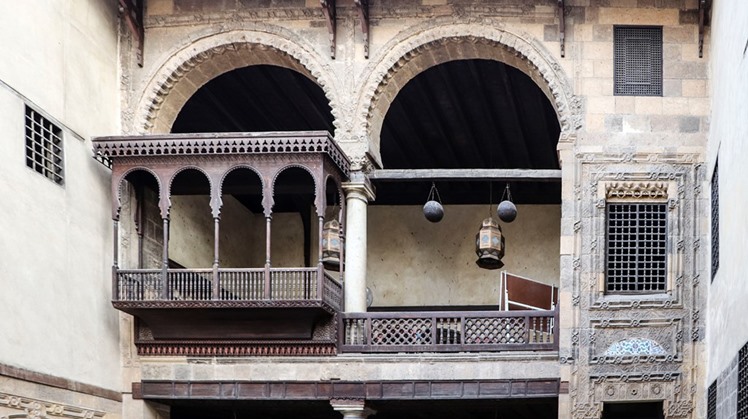 Tue, Aug. 9, 2022
The Bibliotheca Alexandrina's House of El-Sinary in Sayeda Zeinab will host a cultural evening on art and beauty entitled (Contemporary Papyri) at 5:30 pm on Thursday, August 18.

It is presented by poet Essam Mahran, and hosted by Dr. Ahmed Al-Jaafari, Hanan El-Sayed Mounir, Mihan Bishr, Mai Essam Nabil, Maya Hakim, Sarah Adel, Mohamed Ghazi.

While an artistic segment will be held, and playing the sesame by the artist Ahmed Khalaf, the guitar of the artist Mustafa Mosbeh.

While a symposium on radio is presented, it will be presented by Baraa Al-Muta'i, chief broadcaster in the public programme, and Iman Yahya, the radio director who has won UNESCO World Awards, and the artist, artist Merihan Abdullah, will be presented as a guest of honor.

Bait Al-Sinari is one of the remaining luxurious palaces that were built for the elite. It was built by its owner Ibrahim Katkhuda Al-Sinari and he spent a lot of money on it. This house was known as one of three houses, but Al-Sinari House is the only remaining house.

Its establishment dates back to 1209 AH - 1794 AD. It was established by Ibrahim Katkhuda al-Sinari, one of the wealthy people in Cairo and a resident of Dongola in Sudan. He worked as a janitor in Mansoura, then resided in Upper Egypt and became connected to Prince "Murad Bey" until he became one of Cairo's notables and died in 1216 AH. 1801 AD.