A grand celebration on the occasion of the new Hijri year at the Dome of Al-Ghouri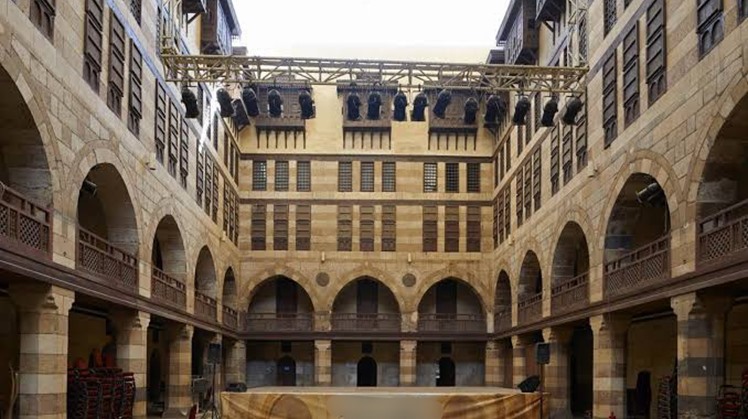 Mon, Aug. 1, 2022
On the occasion of the new Hijri year, the Dome of Al-Ghouri Creativity Center "On Al-Azhar Street", affiliated to the Cultural Development Fund Sector, will hold a grand celebration on Monday, the first of August, at eight in the evening, in cooperation with the Hewar Foundation for Peoples' Arts and Cultures.

The concert was seen and directed by the artist Intisar Abdel-Fattah, and the bands: "Sama' for Chanting and Spiritual Music", "Daughters of Al-Hoor", "Syrian Tawasheh", "Sama'a Sufi Mawlawi Dance Troupe", and interspersed with Sufi poems performed by the artist Hani Abdel-Hay.

It is noteworthy that the agency of Al-Ghouri is located within an architectural group built at the end of the Mamluk era, and its importance is due to the fact that it was established in the era of a Circassian Mamluk, Al-Ashraf Abu Al-Nasr Qanswa Al-Ghouri, who ruled Egypt from 1501 to 1516, and he was gradually increased thanks to his intelligence until he took over the rule of Egypt He is the last of the Mamluk sultans. With the end of his era came the Ottoman invasion.

Qanswa Al-Ghouri built his important architectural group in the history of architecture, which consists of the Agency of Al-Ghouri - Al-Ghouri Mosque - Dome, Sabil, Kitab, and Al-Ghouri School. Architecturally, Al-Ghouri Agency is considered a model of what the agencies were in that era. Fortunately, a large part of it remained, which helped to restore, repair and return it to its original condition. Since the end of 2000, the Agency has entered into a restoration and documentation project, which took five years.