Egypt's Min of Tourism & Antiquities granted by the President of the Republic of Malta an award in recognition of his efforts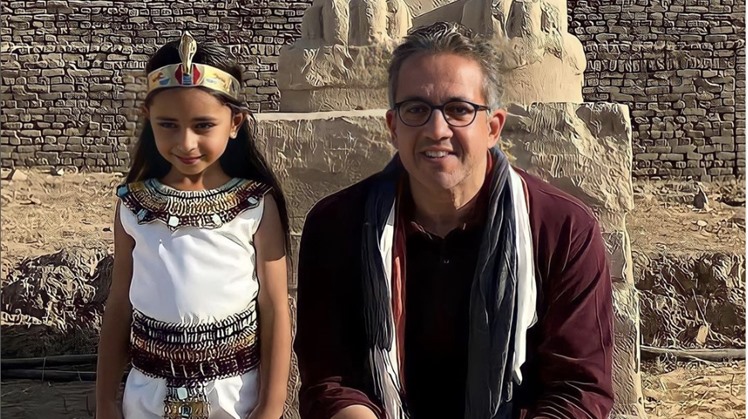 Mon, Jun. 27, 2022
The representative of the Egyptian Embassy in Malta received an award honoring Dr. Khaled El-Anany, Minister of Tourism and Antiquities, during the 4th Forum of the Mediterranean Tourism Foundation, which was held in Valletta.

The President of the Republic of Malta, Dr. George Villa, handed over honorary awards during the forum to those who contributed to the development of the tourism sector in their countries, starting with the Egyptian Minister of Tourism and Antiquities, Dr. Khaled El-Anany, in appreciation of his efforts to support and develop the tourism sector in Egypt during the Corona pandemic.

The achievements that were appreciated by the Mediterranean Tourism Foundation in Egypt included the ongoing works to establish the Grand Egyptian Museum, the celebration of the transfer of the royal mummies, and the opening ceremony of the New Rams Road, among other achievements.

The Maltese President stressed the importance of tourism as an important resource for economic and social development, and pointed to Malta's distinguished relations with all Mediterranean countries, including Egypt.