The cultural heritage of the Mediterranean bride at the French Center in Alexandria.. tomorrow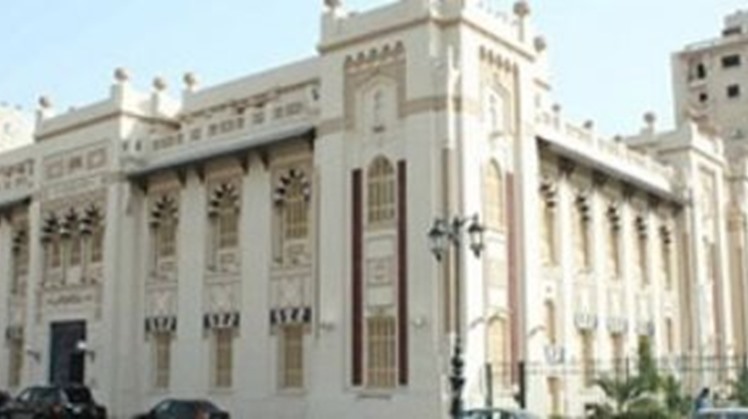 Mon, Jun. 20, 2022
The French Cultural Center in Alexandria will host at 7 pm next Tuesday, June 21, a symposium to review the most prominent features of the distinctive Alexandrian identity, with the participation of writers and historical researchers Walid Fikri and Radwa Zaki.

The symposium deals with the history of Alexandria, what has disappeared from it, and what remains, witnessing to this day, the cultural component of the second capital of Egypt. Alexandria, which highlights the history of multiple regions from the cultural heritage of the city of Alexandria; From popular culture to customs and traditions, from distinguished food to the vocabulary of the Alexandrian dialect, and from the names of streets and neighborhoods to the stories of the saints and the righteous.

The writer Radwa Zaki is an academic specializing in Islamic civilization, antiquities and the history of Egyptian architecture. She is a senior academic researcher in the Academic Research Sector at the Bibliotheca Alexandrina, and she holds a Doctor of Philosophy in Islamic Archeology from the University of Alexandria.

She was published by the General Authority for Egyptian Cultural Palaces, "The Revival of the Sciences of Alexandria.. From Greek to Arabic" in 2017. She also contributed to the editing of a number of academic studies, most notably the "Encyclopedia of Islamic Shrines and Arab Antiquities in Al-Mu'izz Cairo" and won the State Incentive Award in Science. Social - History section for the year 2020 on the book "Egyptian Arabs: Tales and Features from the Heritage of Arab Egypt", issued by Dar Nahdet Misr.

As for Walid Fikry, he is an Egyptian writer and researcher, who studied law at the Faculty of Law at Alexandria University. He has been writing in the field of history since 2009. He has a number of books, including: "The History of a Second Form" (2010) - "A History in the Shadows" (2012) - "Unknown Egypt" (2015) - "The Blood of the Mamluks" (2016) - "The Blood of the Caliphs" (2017) "Sacred Legends" (2018) "Days of Blood: From Karbala to the Massacre of the Citadel" (2019) "Arbabs of Evil" (2020) and the Ottoman Crime, 2021, and it is currently presenting the "Qa'dah Tarikh" program on the channel.