Two exhibitions in Britain and Canada... International passion for Tutankhamun's tomb on the centenary of its discovery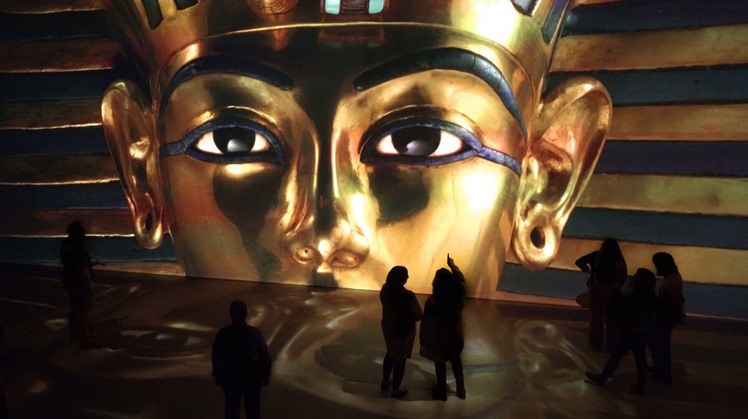 Sun, Jun. 19, 2022

This year marks the centenary of the discovery of Tutankhamun's tomb, the most prominent archaeological event ever in the Western world. The discovery of Tutankhamun's tomb was accompanied by an unusual state of passion in the twenties of the last century and a challenge in 1922 when Howard Carter signed his archaeological masterpiece in the tomb of the boy king On the centenary of the discovery of the tomb, the Western world rediscovers its passion for the amazing discovery through two exhibitions in Canada and Britain, one to make visitors live the experience of discovery through artificial intelligence and techniques, and the other to display the historical documents of the discovery.

Exhibition Beyond Tutankhamun, Canada

The exhibition, which takes place in Vancouver, Canada, was developed in partnership with National Geographic and commemorates the centenary of one of the greatest archaeological discoveries of all time: the discovery of King Tutankhamun's tomb in 1922.

Vancouver is the first city in Canada to host the exhibition "Beyond Tutankhamun" and tickets are on sale as of Thursday, June 16.

Tutankhamun exhibition in Britain

The exhibition, launched in England, highlights the Egyptian workers who made the discovery possible, most of whom were excluded from the historical record. The exhibition "Tutankhamun: Excavation in the Archives" transcends popular colonial stereotypes to display "the humanity of those who worked in the tomb," as Richard Bruce Parkinson said, Oxford Egyptologist and co-curator of the exhibition for the British Guardian.