Zahi Hawass from Italy .. November 5 Tutankhamun opera show in Luxor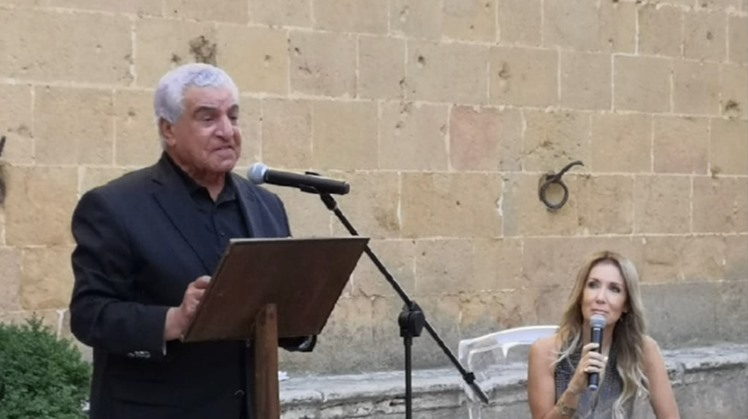 Thu, Jun. 16, 2022
The Egyptian archaeologist, Dr. Zahi Hawass, announced that the Tutankhamun Opera will be shown on November 5 in front of the Temple of Queen Hatshepsut in Luxor for 5 days.
Dr. Zahi Hawass pointed out that the celebration that Egypt will hold on the occasion of the 100th anniversary of the discovery of Tutankhamun's tomb will be global, because the whole world knows King Tutankhamun, and an international conference and dinner will be held in Luxor to celebrate the centenary.
This came on the sidelines of a lecture delivered by Hawass under the title "From Tutankhamun to Cleopatra" in Italy.
It is reported that in a huge international celebration in the Italian city of pieza inside the open field, the caffein festival chose the Egyptian archaeologist Dr. "Zahi Hawass" among 40 globally influential figures in the field of art, culture, music, cinema, theater and composition.
Hawass of this world was chosen among the honored international personalities from June 10 to 12, due to the role he played in spreading culture and archaeological discoveries that he is making in Saqqara and Luxor, and being an ambassador for world heritage.


Hawass expressed his happiness with this honor, stressing the cultural weight of Egypt on the whole world.


Zahi Hawass is an Egyptologist and public figure who previously held the position of Minister of Antiquities, and also held the position of Secretary General of the Supreme Council of Antiquities, and was chosen by the American Time magazine among the list of the 100 most important personalities in the world.
Dr. Zahi Hawass obtained a doctorate in Egyptology in 1987, and was appointed to the position of chief inspector of the Giza plateau, but left the position in 1993, but returned to the position of chief inspector in early 1994, and in 1998 Hawass was appointed director of the Giza plateau.
In 2002, he was appointed Secretary-General of the Supreme Council of Antiquities. During his work with the pyramids, he discovered the tombs of the pyramid builders in Giza and the valley of the golden mummies in the Bahariya Oasis. He discovered the satellite pyramid of Khufu, and he was appointed as the first Minister of State for Antiquities Affairs, following the events of January 25.
He received many local and international awards, including: the Medal of Science and Arts of the first class, the Pride of Egypt Award in the referendum of the Foreign Correspondents Association in Egypt in 1998, the Golden Shield Award from the American Academy for Achievements in 2001, and the Distinguished Egyptian World Award from the Egyptian Scholars Association in the United States of America .