Egyptian Sculptor Kamal El-Feki Joined The Agora Gallery's Summer Idyll in New York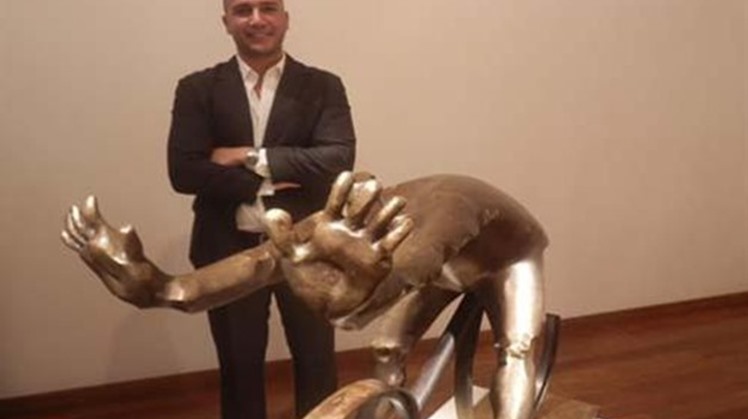 Mon, Jul. 1, 2019
CAIRO - 30 June 2019: The acclaimed Egyptian sculptor, Kamal el-Feki, joined the showcase Agora Gallery's Summer Idyll from June 27 to July 17 in New York.

Fekiis famous for his life-sized bronze sculptures which tacklepolitical and cultural issues and subjects faced daily by contemporary men.Fekilives between Egypt and Italy which is strongly reflected on his work.

It is worth mentioning that 18 other artists are participating in Agora Gallery's Summer Idyll.

The Egyptian sculptor merges traditional and abstract approaches in his work. Feky previously said that his work is a deep search into his soul, modernman's soul and man's soul throughout time.

Through his bronze sculptures, Feky raises existential questions likewho we are, why we are here, and what's the vitality of art in society.

Throughout his career Fekiwas granteda number of awards for his work, such as two full-time grants from the Egyptian Ministry of Culture in 2011 and 2012, a Cairo Salon Award in 2013, and an Alexandria Biennale Award in 2014. In 2014, he was also awarded the Egyptian Award for Creativity.