The works of fine artists are shining.. Learn about the most prominent art exhibitions currently held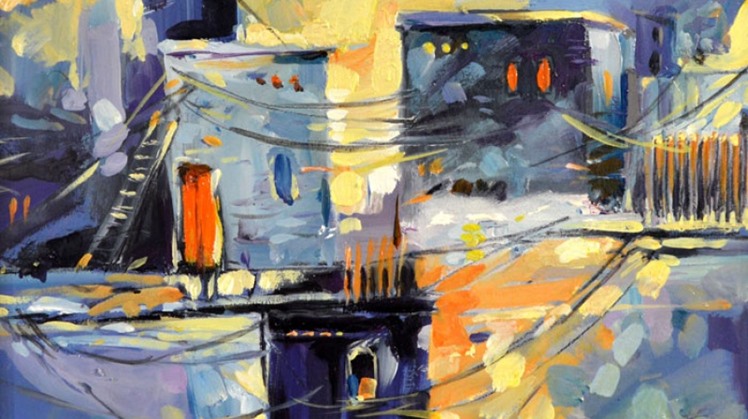 Tue, Sep. 14, 2021
Dai Gallery continues to display the works of 22 male and female artists in the fields of photography, drawing, sculpture, ceramics and graphics, and they are the winning artists in the third Arab Youth Festival competition presented by the gallery.

And the artists whose works are displayed in the exhibition, which continues until the 18th of this month at the gallery's headquarters in Mohandessin, are: Ahmed Saeed, Ahmed Suleiman, Ahmed Taha Gouda, Ahmed Shaaban, Arwa Dowider, Asma Bakheet, Bilal Qassem, Doaa Abdel Wahed, Rehab Rushdy, Zainab Sobhi, Sarah Al-Afifi, Abdul Rahman Al-Agouz, Ali Majeed, Omar Sanada, Muhammad Al-Tohamy, Muhammad Ziada, Muhammad Eid, Mai Sabry, Nourhan Maher, Hadeer Jamal, Hadeer Zardaq.

At the beginning of this month, Gallery Dai launched the exhibition "Baraem Art Transcends the Corona Crisis" in the new Gallery Dai hall on Al-Ahrar Street in Mohandessin, for artists under 18 years old, in the presence of a number of senior plastic and media artists.

In the Opera Land, the exhibition Free Spirit by Amr Salama continues in the Bab Selim Hall at the Museum of Modern Art in the Opera House, displaying the artist's works daily from ten in the morning until two in the afternoon in the first period, then the work extends to a second period starting from five in the evening until nine in the evening in the exhibition, which It continues until the eighteenth of this month.

The exhibition highlights the works of the artist Amr Salama, which relies on engraving techniques, which is silkscreen printing, by integrating technological methods for making illusory stereoscopic designs and printing them using manual printing methods.

The Gallery Path in Garden City continues to display the paintings of my exhibition and the Nile is still running and the group exhibition, with dates extending from eleven in the afternoon until seven in the evening. The Nile itself or what is located on its banks.