Today's activities.. "Burkhard" presents Andalusian songs in Beit Al-Suhaimi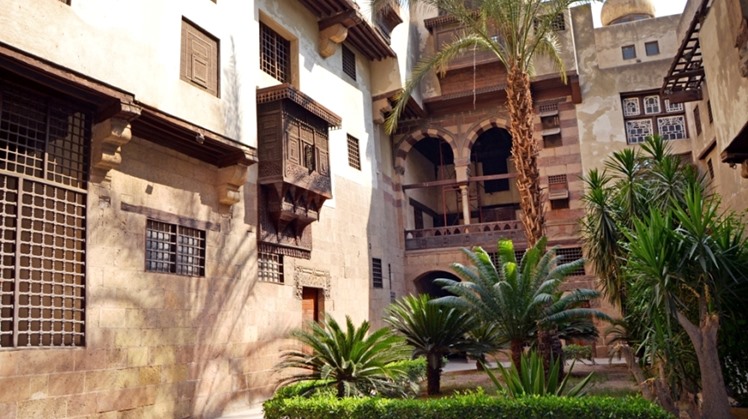 Tue, Jul. 27, 2021
The Artistic Creativity Center in Beit Al-Suhaimi - on Al-Moez Street - affiliated to the Cultural Development Fund sector will hold a concert for Egyptian-German artist Mona Burkhard, who presents a variety of international, Andalusian and Egyptian songs, at seven in the evening.

"Burkhard" sings in French, English and Spanish in addition to Arabic. She also mastered classical, Latin, and Spanish bassoon dance, and formed the Enchanting Melodies Orchestra in 2014.

The program of the concert includes the presentation of songs: Fuego, La Luna mi Enganom, Carino trianero, Lastima, Espana cani, Shaghloni Anek and Siniora's cattle.

It is worth noting that the Suhaimi House or the House of Sheikh Abdel Wahab Al-Tablawi is a house built in the Arab style with a distinctive oriental architecture and is located in the Al-Darb Al-Asfar neighborhood branching from Al-Muizz Li-Din Allah Al-Fatimi Street in Al-Gamaliya neighborhood in the heart of Cairo. The house consists of two parts, one tribal and the other marine. The tribal department was established by Sheikh Abd al-Wahhab al-Tablawi in the year 1058 AH / 1648 AD, and this date was written on a wooden model on one of the walls of the house.