The Visit of Over than 20 Foreign Ambassadors & Their Spouse to Konouz Factory for Antiquities replicas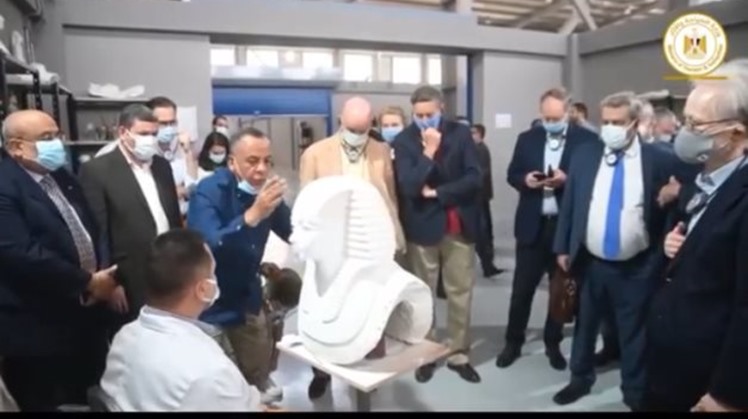 Sun, Jun. 6, 2021
More than 20 ambassadors and their spouses visited antiquities replicas factory in Obour city on June 5.

This factory which was inaugurated by the Minister of Tourism and Antiquities in March, was established in cooperation with Konouz Co. Egypt for sophisticated replicas.

The factory produces high quality replicas of world-famous Egyptian artifacts that are "Made in Egypt" with a certificate and stamp of authentication from the Supreme Council of Antiquities to ensure their quality.


Visit its gift shops at the factory in Obour city and the National Museum for Egyptian Civilization.