Watch the shields of Tutankhamun during their restoration in preparation for displaying them in the King's Hall of the Great Museum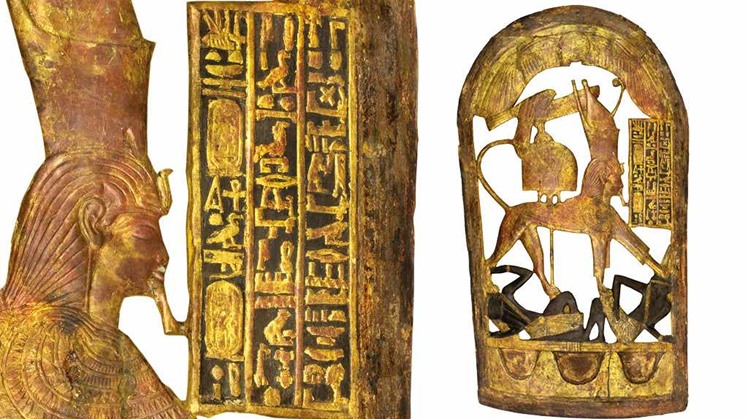 Thu, May. 6, 2021
A video during the restoration work of the golden king Tutankhamun's shields inside the restoration center of the Grand Egyptian Museum, and before their transfer to the Golden King Hall, in which the Grand Egyptian Museum began implementing the museum exhibition scenario about a month ago, which will fully include all Tutankhamun's holdings for the first time.



The importance of this shield is represented as King Tutankhamun is depicted holding a sword in one hand and in the other hand holding two lions hanging from their tail. Also under the protection of the king, it is known that Carter, the discoverer of the tomb of the Golden King, found 8 shields within the war equipment inside the tomb.

It is worth noting that the first piece that the public will see the moment they enter the hall of the golden king Tutankhamun is the same piece, the first piece that came out from the tomb of the little pharaoh, so on February 16, 1923, the British scientist Howard Carter was the first person since more than 3000 years set foot on the floor of the room Which contains the sarcophagus of Tutankhamun, and the first piece to come out of the tomb is the same piece that will be displayed in the façade of the main hall of Tutankhamun.

The piece was Tutankhamun's head emanating from the lotus flower, and it is unique. The piece depicts the king a boy with beautiful features, where the head emerges from a lotus flower with open petals, and the base painted in blue represents the water on which the flower grows.