Egypt authorities retrieves 2 smuggled artifacts from Italy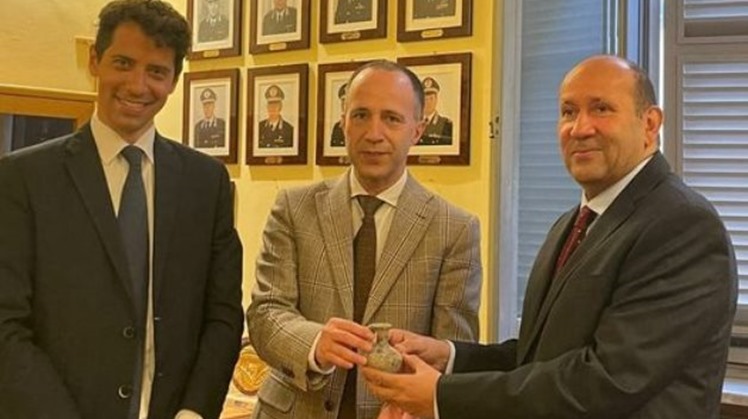 Sun, May. 2, 2021
Egypt's Ambassador to Rome Hesham Badr received on Thursday two artifacts that had been smuggled to Italy in 2019.



Those are a pot and a statue embodying the bust of a woman. Both are made of pottery and belong to the Greco-Roman era.



The two pieces were not exhibited in museums or put in antiquities stores affiliated to the Supreme Council of Antiquities, but they were stolen as a result of clandestine excavation.



Over the past years, Egypt has been working through the Ministry of Foreign Affairs and the Ministry of Antiquities to recover such pieces.