The Ministry of Culture is preparing to open the El-Arish Culture Palace after the development and renovation processes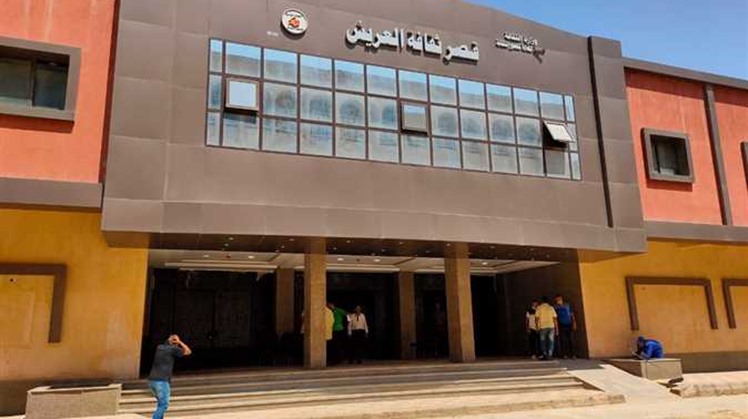 Thu, Apr. 8, 2021
Dr. Enas Abdel-Dayem, Minister of Culture, Dr. Mohamed Abdel-Fadil Shousha, Governor of North Sinai, and Dr. Ahmed Awad are preparing to open the Arish Culture Palace, today, Wednesday, after carrying out development and renovation processes in the palace, and an artistic ceremony for the Folklore Band is scheduled to be held at the Palace Theater.

The minister's visit to North Sinai comes within the activities carried out by the governorate on the occasion of its National Day on the twenty-fifth of this April.

El-Arish Culture Palace was built on an area of ​​2,500 square meters and includes 3 floors, and contains a large theater, halls for plastic arts, halls for various artistic activities, halls to receive VIP visitors, a women's club and administrative offices, in addition to a library that is supported by books and various publications of the Ministry of Culture and updating the books in it to publish Culture among groups in the university, especially young people.

The components of the El-Arish Culture Palace, the computer room, the women's club room, the music and listening room, the science club room, the child's culture director's office, the children's hobby club room, the children's library, the unisex children's toilet, next to the branch's administrative building and includes (a multi-purpose hall - offices for the secretarial) - Branch director office, palace director office, seminar room, studio, environmental craft room, demer room, projection room, cinema projection room, stage and stage lighting control, technicians room, next to the palace library for adults, binding room, folk arts training room , Administrative rooms.