Remote control of royal mummies in isolation rooms in the Egyptian Museum .. How is this done?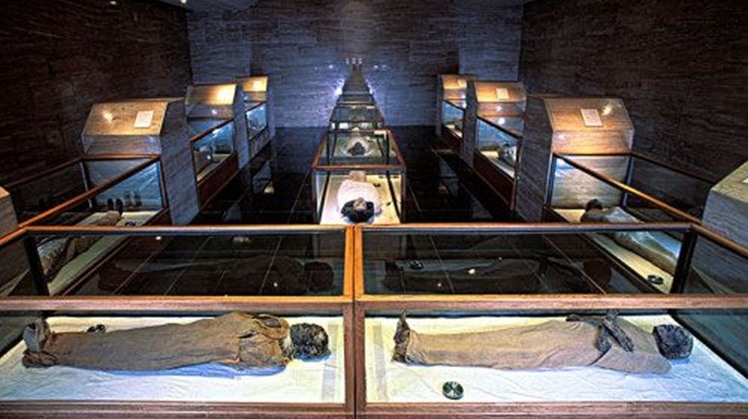 Wed, Jan. 13, 2021
Dr. Moamen Othman, head of the museums sector at the Ministry of Tourism and Antiquities, said that there is daily follow-up on the royal mummies, which are in the Egyptian Museum in Tahrir, in preparation for their transfer to the National Museum of Civilization, in a great celebration witnessed by the whole world.



Dr. Moamen Othman explained in exclusive statements to "The Seventh Day", that the mummies were placed in a nursery or a court room of nitrogen, and they are in complete isolation, and daily follow-up is done through a "sensor" connected to the "Wi-Fi", and can be controlled by means of After, and through it, we can read the existing data without opening the mummies' storage room.

The royal procession includes 22 mummies, including 18 mummies of kings, and 4 mummies of queens, among them are the mummies of King Ramses II, King Seknen Ra, King Tuthmosis III, King Seti the First, Queen Hatshepsut, Queen Merit Amon, wife of King Amenhotep the First, and Queen Ahmose-Nefertari, the king's wife Ahmose.



All royal mummies are transported on 22 cars in an ancient Egyptian style, with the presence of horses, and war wheels similar to the ancient Egyptian war wheels were made, with musical pieces played.



The royal procession of mummies moves from Tahrir Square, where the obelisk is located in the most famous squares of the world, to go to the Nile Corniche, where we see the unification of the color of the paints and destinations of the buildings located on the road by transporting the mummies, so that the event will be out in front of the world in a world class, befitting the history of the ancient Egyptian civilization, to reach Mummies to their permanent display in the National Museum of Egyptian Civilization.