Want to learn hieroglyphs? The Library of Alexandria launches an educational course ..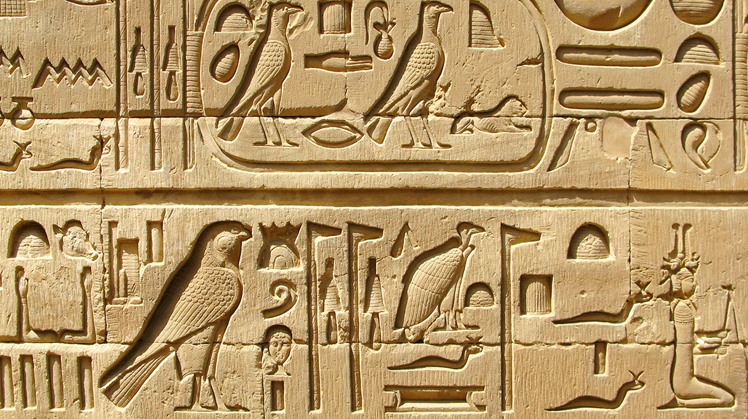 Wed, Nov. 25, 2020
The Calligraphy Studies Center in the Academic Research Sector of the Bibliotheca Alexandrina is organizing a course to teach hieroglyphics, starting today, Wednesday, 25 November 2020, the course will be lectured by Dr. Ahmed Hamdy Abdel Moneim, Assistant Professor of History and Archeology of Egypt and the Near East, Faculty of Arts, Alexandria University.



This course aims to spread interest among students and those interested in the ancient Egyptian civilization, while providing students with basic study resources for dealing with ancient Egyptian texts through scientific training in reading, analyzing and understanding texts.



The organization of these courses comes from the firm belief of the Library of Alexandria that studying the ancient Egyptian language is essential for understanding the ancient Egyptian civilization. The courses are designed to support the understanding of the ancient Egyptian civilization, and to learn the first principles of understanding the ancient Egyptian language, while studying some simple sentences and rules. Those enrolled in the hieroglyphic education course will study the most basic subjects for learning the Egyptian language, which includes reading the names of kings and nobles, as well as texts recorded on the walls of temples, tombs, coffins, funerary and memorial paintings, and learning about the basic rules on which the ancient Egyptian language is based.



This course is launched at the beginning of the educational course program organized by the Center for Calligraphy Studies for the seventeenth year in a row in the field of calligraphy, languages ​​and ancient, which is accepted by a large number of interested antiquities inspectors, museum curators, graduate students, and tourist guides.

The hieroglyphic education course starts on Wednesday 25 November 2020, and continues until Wednesday 30 December 2020, on Mondays and Wednesdays of every week, from 1:30 pm to 3:30 pm.