The Bibliotheca Alexandrina organizes an "online" seminar on fantasy literature.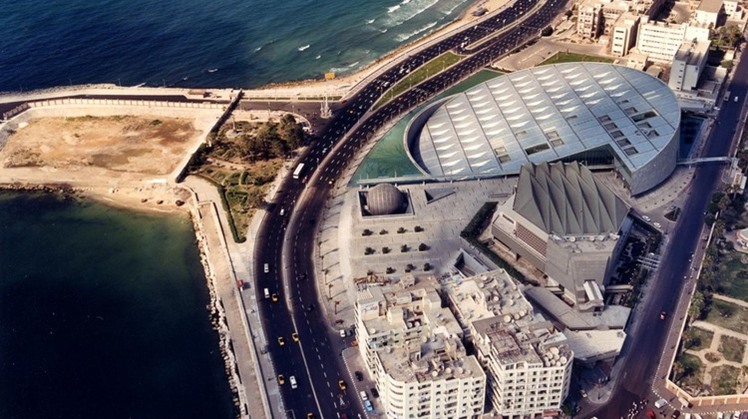 Tue, Jun. 30, 2020
The Bibliotheca Alexandrina Laboratory will host a virtual "online" seminar titled "Fantasy Literature Between Criticism and the Book Experience", next Tuesday, at 7:00 pm.

The meeting will be moderated by writer Jehan El-Sayed. The critic Dr. Ahmed Samaha, the writers Amr El-Gendy and Nesma Atef will participate in the meeting, and will be moderated by the writer Mounir Atiba, Director of the Narration Laboratory at the Bibliotheca Alexandrina.

Amr El-Gendy is one of the writer, Egyptian novelist and producer of short films, member of the Writers Union of Egypt, and editor in more than one electronic newspaper and magazine, and he was published: A Secret Love Story, Diwan 2009, for Satan, a collection of stories in 2010, Fuga, a novel in 2011, Novel 9 Melli in 2012, novel 313 in 2013, Strangers, a collection of stories in 2014.

Dr. Ahmed Samaha is a member of the Egypt Writers Union, the Arts and Arts Atelier, the Arab Critics Association, the Bloggers Union, the Poets Union, and others. He is a journalist, critic and poet, the editor-in-chief of the Cultural and Opinion Department of the Saudi Today newspaper, and the editor-in-chief of the Journal of Electronic Literature and the cultural advisor of the Literature Center The Arab is currently, and he has a collection of books on cinema, poetry, narrative and fictional criticism, including: aesthetics of the place in Naguib Mahfouz's novels - going up to the text - immigration inside, fear watching me - poetry, mirror of fire, poetry (Egyptian colloquial), cinema and novel, and studies, time In cinema, in critical knowledge, conversations with prominent Arab thinkers and critics.

As for Nessma Atef, she started publishing her work on her Facebook page and then released her: The Novel of Revenge, a dish presented cold in 2016, and in 2017 she released her second novel, "The Family", "Building No. 9", a story collection in 2018, "Mish for Children" WBS 2018, Novelty Tales Safia Novel 2020, and Novella Kasr Al-Aini 2020.