Egyptian House of Poetry holds its ninth evening of poetry online tonight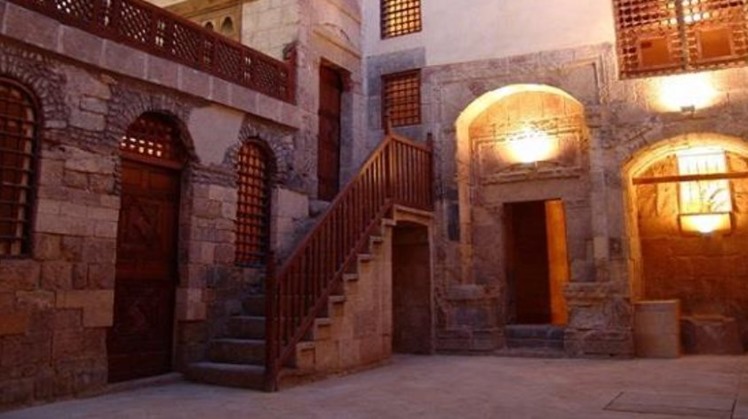 Sun, May. 17, 2020
The Arab House of Poetry at the Creativity Center of Six means, affiliated with the Cultural Development Fund Sector, will hold the weekly online meeting, at nine in the evening today, Sunday, May 17, the meeting includes four paragraphs: The first paragraph comes with the poet Dr. Hanin Omar, and a talk about translating poetry, the second paragraph A poetry evening in which poets participate: Ahmed Al-Baitani, Ahmed Rami Abdullah, Hossam Wafa, Shorouk Nabil, Sherine Magdy, Abdel Rahman Mokled, Wafik Jouda, the third paragraph is a music and lyrical separator, in which Amr Mansour and Mona Raouf participate, and the fourth paragraph includes a meeting Open, with poets attending the evening.

Participated in the management of the meeting by poets: Nour Al-Din Nader, Diaa Farid, Nora El-Nili, Hala Rabie.

The six-way house is located in Al-Azhar, adjacent to the southeastern side of the Al-Harawi house, overlooking its northeastern (main) facade on Haret Al-Sate and its means. The house was built in (1074 AH 1664 AD) as it was written on a biblical inscription in the seat of the seat indicating that this house belonged to Abdul-Haq and his brother Lotfi Muhammad Al-Kinani's children who built this house and that the six means are the last to own it. This building is currently owned by the Supreme Council of Antiquities.

This house has a main facade, which is the Northeast, and at the far left of it is the entrance to the house, where it leads to a point, from which we reach a heavenly courtyard, leading to the seat and the main hall, and another entrance that leads to the Great Hall. The restoration of this house ended in 2005, and represents a unique model of house architecture in the Ottoman era .

A decision was issued by the Minister of Culture to allocate this house to be the seat of the "Arab Poetry House" within the creative centers of the Cultural Development Fund, through which many cultural and literary events are presented, and the Fund has provided the house with all the necessary equipment that will ensure its performance of its creative mission to serve Arab poetry and literature Generally.