Manasterly Palace hosts musical evening on Jan. 17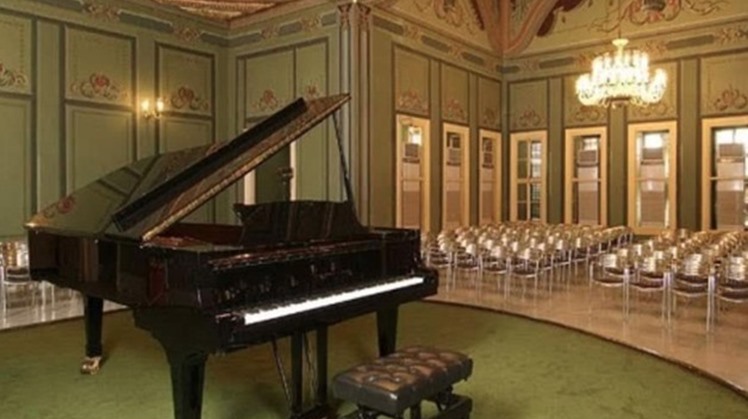 Sun, Jan. 12, 2020
The Manasterly Palace, affiliated to the Cultural Development Fund Sector, will host a concert on Jan. 17 at 8 p.m.

Artists Salma Sadik and Yasser Mukhtar will present a joint musical performance blending the tunes of the piano and violin.

Sadik and Mukhtar will present several compositions of two of the most important musicians of the romantic era: Clara Shuman and Robert Shuman, in addition to the world-famous musician Johannes Brahms' compositions.

Sadik studied the violin Cairo Conservatoire and graduated with honors in 1990. A year later, she was appointed as an assistant teacher at the Academy of Arts. She then completed her graduate studies at the University of Frankfurt, Germany, and participated in the most important orchestras in Germany and Egypt, presenting successful performances. Sadik later became the head of the violin department at the German University Orchestra in Neuss.

Mukhtar is an Egyptian native and holds the German citizenship. He started his artistic career in Cairo, then went to Moscow before finally settling in Berlin. He participated in the most important German orchestras as a pianist presenting a distinct style.

Manasterly Palace is an architectural masterpiece built on an area of 1000 square meters on the island of Al-Rawda in Cairo. It is the remainder of a group of buildings created by Hasan Fouad el-Manasterly Pasha in the year 1851. Hasan Fouad el-Manasterly Pasha comes from Macedonian descent.