IMF expects Egypt's losses in tourism revenues to rise 2% in 2020 due to COVID-19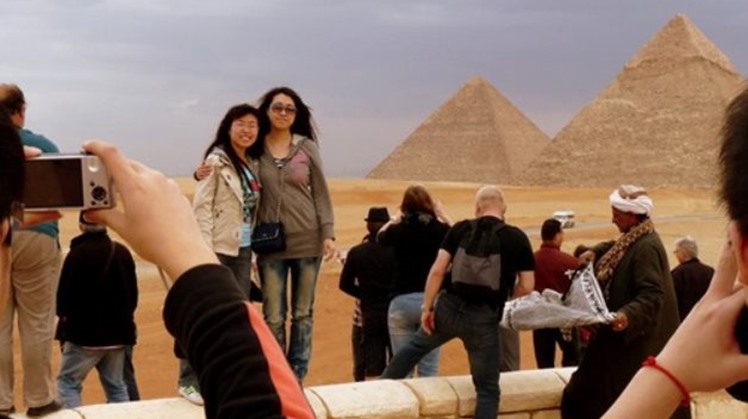 Wed, Aug. 5, 2020
CAIRO – 5 August 2020: The International Monetary Fund (IMF) expected Egypt's losses in tourism revenues to exceed 2 percent of gross domestic product (GDP) during 2020 due to COVID-19 crisis.



This expectation is also implied on large net tourism exporters, such as Costa Rica, Greece, Morocco, New Zealand, Portugal, Spain, Sri Lanka, Thailand, and Turkey.



IMF noted in a report entitled," EXTERNAL SECTOR REPORT: Global Imbalances and the COVID-19 Crisis" that a recent study (UN World Tourism Organization 2020) included a scenario involving a gradual lifting of travel restrictions starting in September. This scenario implies tourism receipts 73 percent below their 2019 levels, with a direct impact on tourism trade balances ranging from –6 percent of GDP to 2 percent of GDP.



"During the first four months of 2020 international tourism arrivals were about 50 percent lower than over the same period in 2019, with deeper declines for related indicators, such as international flight arrivals and hotel reservations," IMF stated, noting that the projected direct impact on tourism trade balances in 2020 will depend critically on the pace of tourism recovery, which is highly uncertain.



According to IMF, the rise in tourism trade balances is expected to be spread more evenly across tourism services net importers.



"Although uncertainty is high, the effects on tourism may persist to some extent in 2021 and beyond. 40 percent of respondents to a UN World Tourism Organization survey expect international tourism demand to start recovering only in 2021, with professionals in the Americas being slightly more pessimistic," it said.



The Central Bank of Egypt (CBE) stated earlier that Egypt's tourism revenues declined 11.5 percent or $300 million during the first quarter (Q1) of 2020, to record $2.3 billion.



As per currency movement, IMF stated that emerging market and developing economies that entered the crisis with stronger economic and financial fundamentals—or stronger perceived insti- tutional quality—have generally experienced smaller depreciations and stronger rebounds in the value of their currencies more recently.



"In some cases, such as Egypt and Turkey, the significant decline of foreign exchange reserves points to strong underlying depreciation pressures," it noted.



Egypt's foreign reserves rose by about $2.2 billion, recording $38.2 billion by the end of June 2020, compared to $36 billion during May 2020, according to the Central Bank of Egypt (CBE).



Since March, CBE has announced using foreign reserves money to cover the Egyptian market's needs of foreign exchange, the drop in foreign investments and international portfolios due to the precautionary measures taken to confront coronavirus.