Egypt's Sisi calls for raising awareness of renewing religious discourse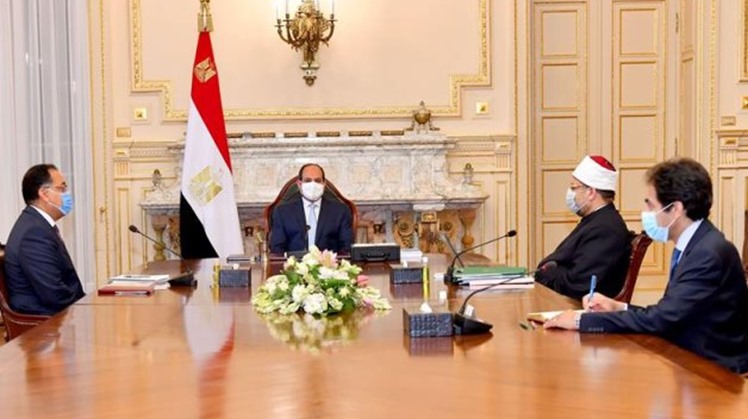 Sun, Aug. 23, 2020
CAIRO - 23 August 2020: Egypt's President Abdel Fattah El-Sisi called for raising awareness of the true religion, rectifying religious misconceptions, and providing training programs for imams and preachers, stated the Egyptian Presidential spokesperson Bassam Radi in a statement on Saturday.



The President stated that it is necessary for the imams to study humanities and new Da'wah methods within these programs so as to hone their communication skills, Radi added, noting that the meeting tackled the efforts exerted by the Ministry of Awqaf [Endowments] in the field of renewing religious discourse, which has been called several times by the President to counter the extremist ideology of the terrorist groups.



"The President also followed up on the plans of the ministry with respect to involvement and the management of the authority's funds. Dr. Mokhtar Gomaa said that the authority has made a qualitative leap during the fiscal year 2019/2020 since it has generated the highest annual revenue in its history. President El-Sisi called for preserving the financial resources of the Ministry of Awqaf so that all its financial transactions would be made in accordance with the actual commercial value," Radi said.



President Sisi was also briefed by the minister on the ministry's plan regarding the reconstruction and maintenance of mosques, efforts of charity and community services, and financial resources of this year's budget, which have been allocated for providing support to the health and education sectors and people with special needs, Radi added.