Egyptian MP: Egypt rejects military solution in Libya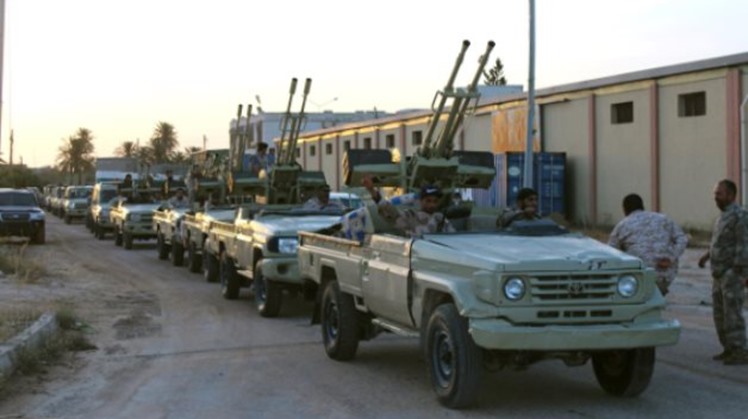 Tue, Jul. 14, 2020
CAIRO - 14 July 2020: Egypt's Member of the Defense and National Security Committee in the Egyptian Parliament, Yahya al-Kadwani, said that the Libyan parliament has the right to issue decisions for the best interest of the Libyan people, their territorial integrity and national security.

He pointed out that Egypt refuses to resort to a military solution in Libya, and will not resort to it except in case of extreme necessity.

Kadwani explained, in statements to Sputnik, that Egypt considers the Libyan people as an extension to the Egyptian people and that Libyan national security is an integral part of Egyptian national security.

He stressed that Egypt is keen on supporting the Libyan peoole's will to achieve stability.

On the possibility of Egypt's military intervention in Libya, the deputy explained that Egypt had set a red line for the armed militias. If crossed, Egypt will have to interfere militarily without hesitation.

He further affirmed that the Egyptian army would stand alongside the Libyan tribes and the Libyan army against foreign interventions, adding that Egypt can reach farther than Tripoli, but it is committed to the red line, Sirte and Jafra.

The elected Libyan House of Representatives previously invited the Egyptian Armed Forces to directly intervene in the country whenever there is a threat to the national security of both states, referring to the ongoing Turkish aggression and exquisiteness.

On June 20, Egypt's President Abdel Fatah al-Sisi declared Sirte and Al-Jufrah a red line, that if crossed, a direct intervention by Egypt will be internationally legitimate. Such intervention has been requested by the elected House of Representatives and the Libyan tribes, and alignes with the UN Security Council resolutions and Berlin Conference, calling for a political solution, and banning arms transfer into Libya.