Wed, Jul. 31, 2019
CAIRO - 31 July 2019: President Abdel Fatah al-Sisi honored Wednesday a number of promising African young people in the second session of the seventh edition of the National Youth Conference within the framework of the presidential program for the rehabilitation of African youth.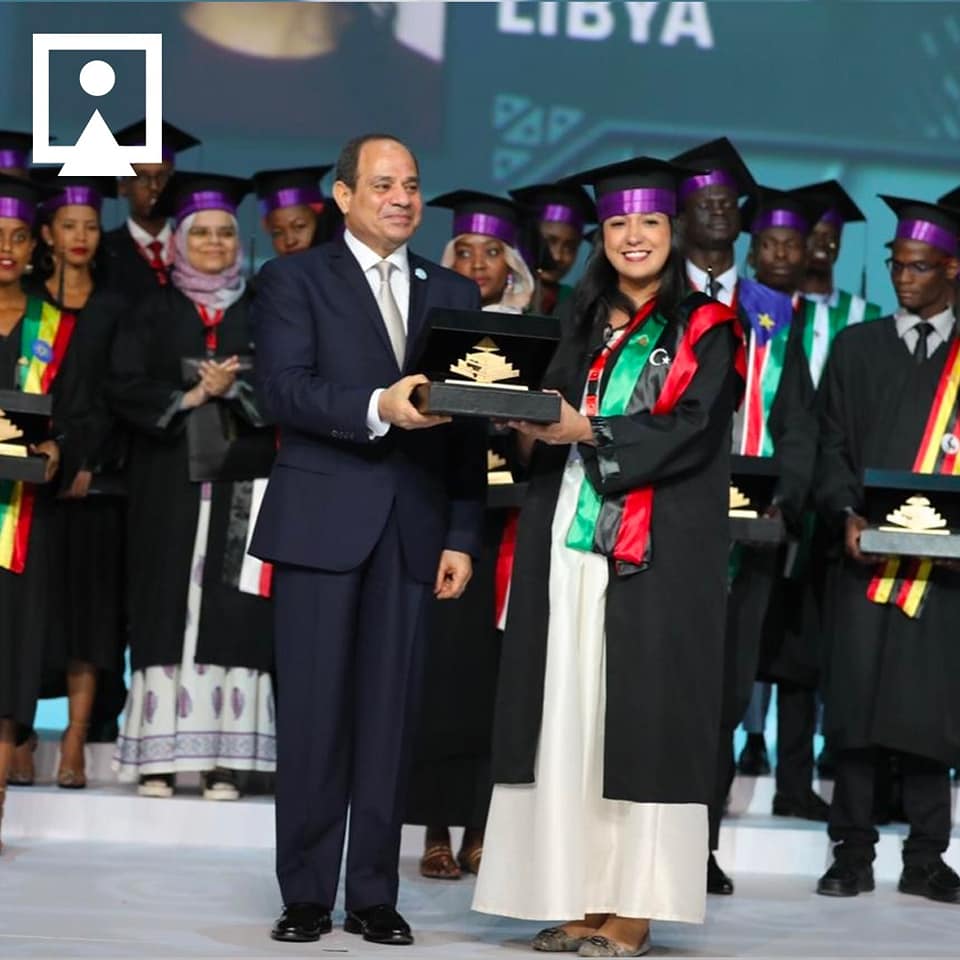 President Sisi was keen to take commemorative photos with the graduates of the first batch of the Presidential Leadership Program for African Youth Rehabilitation. Each of the five students got a commemorative shield on the occasion of their graduation.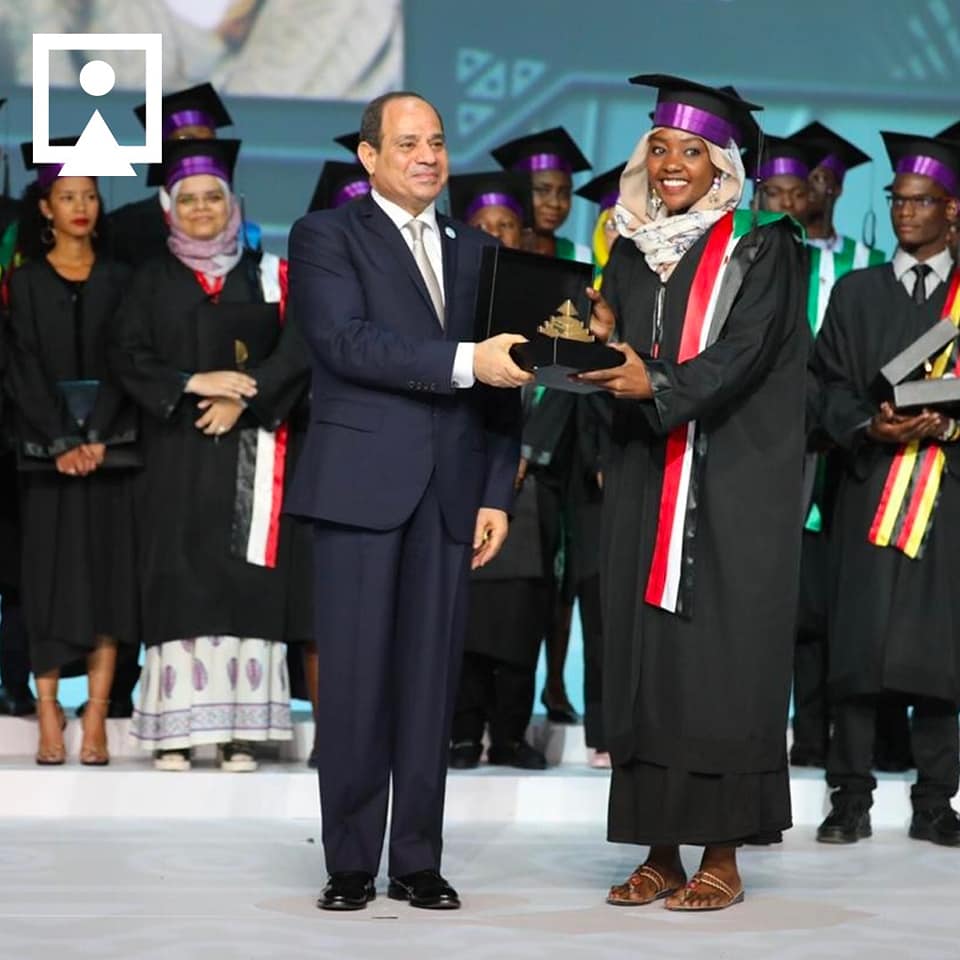 Nearly 1,500 youth participants from the 27 Egyptian governorates attended the conference. The participants represent universities, political parties, the Presidential Leadership Program (PLP), in addition to other outstanding youth figures from different fields, and young people who registered online.
The first conference of the "Dignified Life" initiative, aimed at the eradication of poverty, will take place before the closing session, "Ask the President".
The sixth National Youth Conference was held on July 28, 2018 in Cairo University, and was attended by up to 3,000 young people. The theme was human development and education reforms.