Egypt's FM in Doha to deliver message from Sisi to Qatari Emir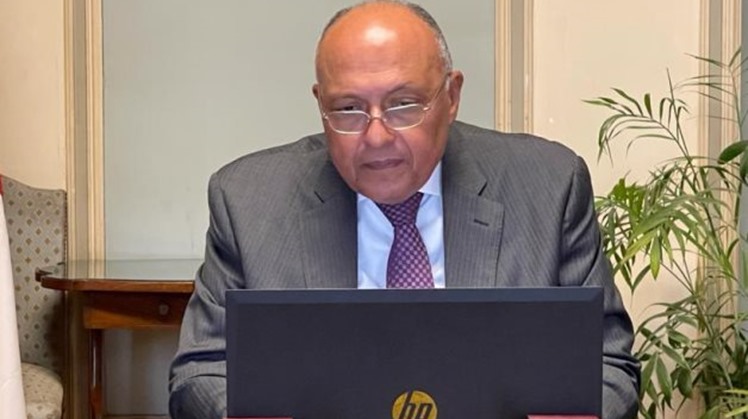 Sun, Jun. 13, 2021
AIRO - 13 Jun 2021: Egypt's Foreign Minister Sameh Shoukry will head on Sunday evening to Doha, to deliver a message from President Abdel Fattah El Sisi to Qatari Emir Sheikh Tamim bin Hamad Al Thani on the positive developments of the Egyptian-Qatari relations following the signing of the "AlUla Declaration" on January 5, 2021, in Saudi Arabia, said Egyptian Foreign Ministry Spokesperson Ahmed Hafez in a statement.

The visit aims at taking more measures in the coming period to advance bilateral cooperation in a manner that achieves the interests of the two countries, Hafez added.

It is scheduled that Shoukry will hold a meeting with the Deputy Prime Minister and Minister of Foreign Affairs of Qatar, Sheikh Mohammed bin Abdulrahman Al Thani.

During the visit, Shoukry will participate in a consultative meeting for Arab Foreign Ministers in Doha, at the invitation of Qatar, the president of the current session of the Arab League Council, Hafez said.

Minister Shoukry will also participate in the extraordinary session of the League of Arab States at the level of foreign ministers to discuss developments in the Grand Ethiopian Renaissance Dam issue, which will be held at the request of Egypt and Sudan. The Egyptian Foreign Minister also will take part in a meeting for a committee on Palestine.