Burundi's PM lauds Egypt's distinguished international standing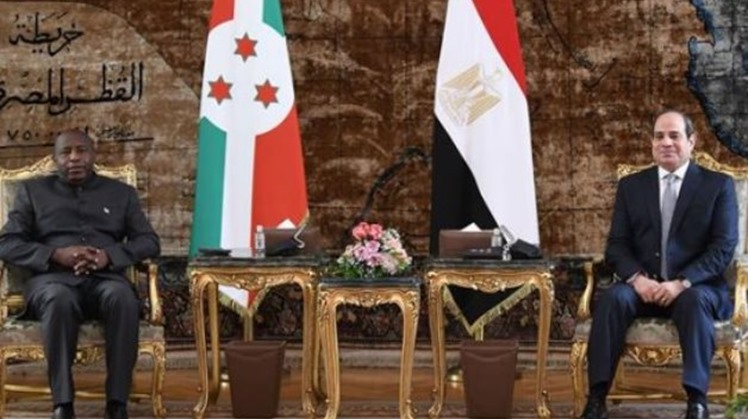 Sun, May. 2, 2021
CAIRO - 2 May 2020: Burundi's Prime Minister Alain Guillaume Bunyoni expressed full appreciation of Egypt and praised its distinguished role and standing in Africa and the world at large.


This came during his meeting with Egyptian Ambassador to Burundi Yasser el Atwi where they discussed means of fostering bilateral relations and exchanged views on many issues of mutual concern, according to a press release by the Foreign Ministry here Thursday night.

The Burundian premier also praised continued efforts to push forward cooperation between the two nations, noting the importance and fruitful results of the visit paid by the Burundian president to Egypt in March and thanking Egypt for its support to his country's development and stability.

On April 10, Egyptian and Burundian army chiefs of staff signed a military protocol that includes cooperation in the fields of training and joint exercise, as they met in Cairo.

The Egyptian-Burundian cooperation protocol enables the two armies to exchange expertise and reflects the consensus in the visions of the two countries' armies toward the issues of mutual concern, a statement by the Egyptian army spokesman said.

Prime Niyongabo, Burundi's armed forces' chief of staff have made an official visit to Egypt and met with Mohamed Farid, the Egyptian army's chief of staff, on the fringe of the first meeting of the joint military committee for promoting bilateral cooperation.

The meeting preceded a session between the Egyptian and Burundian accompanying delegations, during which they discussed the current situation and its regional and international reflections.
They also reviewed issues of mutual concern in light of the ongoing military cooperation between the two countries.