Egypt's FM reviews regional developments with British counterpart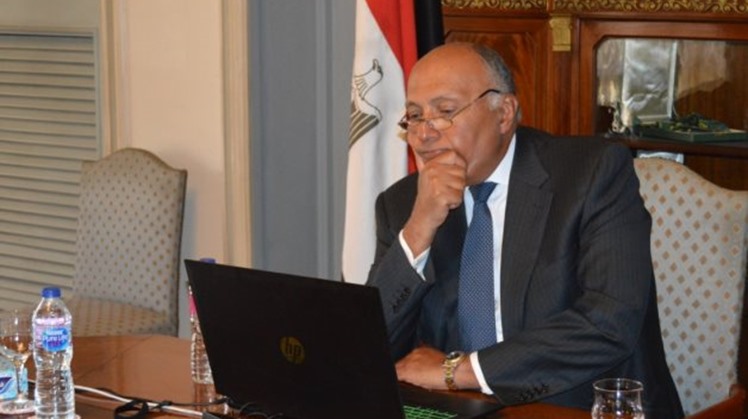 Mon, Jul. 27, 2020
CAIRO – 27 July 2020: The Egyptian Foreign Minister Sameh Shoukry received Friday a phone call from his British counterpart Dominic Raab to discuss the latest regional developments of common interests including the Ethiopian Renaissance Dam (GERD).

The Egyptian Foreign Ministry's statement said that the recent weeks witnessed intensified coordination between Egypt and Britain on several causes including the regional security, trade, and the efforts the contain Coronavirus pandemic.

The two ministers spoke earlier this month about the noticeable progress in the relations between the two countries during the past few years, as Shoukry was keen to assert the Egyptian desire to enhance the cooperation with the British state in different fields especially the economic and commercial ones, reported the Egyptian Foreign Ministry's spokesperson Ahmed Hafez.

The two ministers reiterated the importance of intensifying the international efforts to curb the spread of the novel coronavirus (COVID-19) and its outcome on the social and economic levels. Shoukry praised the latest Global Vaccine Summit held in Britain in June.