Egypt and Bahrain discuss Libyan crisis by phone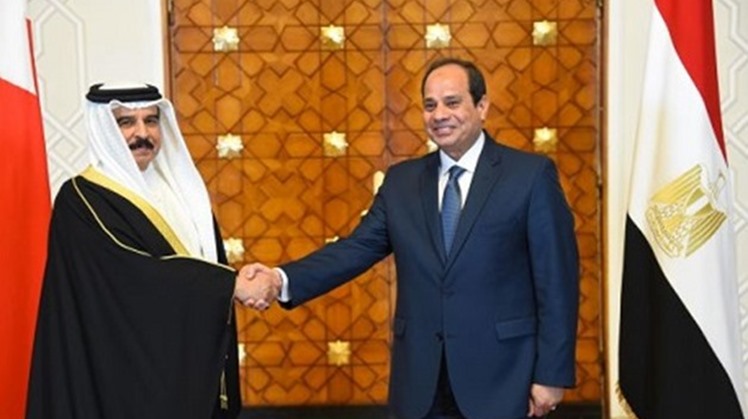 Wed, Jun. 17, 2020
CAIRO - 17 June 2020: Egypt's President Abdel-Fattah al-Sisi has received a phone call on Wednesday from Bahraini King Hamad bin Isa Al Khalifa in which they discussed bilateral ties as well as the development of the crisis in Libya.

According to a statement released by presidential spokesman Bassam Radi, the two sides discussed ways to reach a comprehensive political settlement to the Libyan crisis, in light of the launch of the Egyptian initiative.

For his part, King Hamad bin Isa Al Khalifa stated his support for the initiative that aims at achieving security and stability in Libya and limiting foreign interventions in the country," Rady added.

Earlier in June, Sisi announced a Cairo-led initiative to resolve the Libyan internal conflict following his meeting in Egypt with Libyan eastern-based military commander Khalifa Haftar and the Libyan Speaker Aqeela Saleh.

Dubbed Cairo Declaration, the Egyptian plan seeks to implement a cease-fire between Libyan warring parties starting, disbanding militias, handing over their arms, pulling out foreign forces, electing a ruling presidential council representing all Libyans and drafting a constitutional declaration to regulate later elections.

Oil-rich Libya has been mired in chaos since the ouster and killing of Muammar Gaddafi in 2011. It now has two rival authorities and a multitude of militias vying for control of the country.